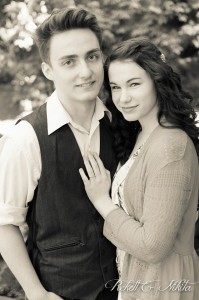 Getting married is such an exciting and happy occasion. However,  when you stop to think about the costs it can be downright terrifying.
You need a dress, cake, and favors. One of the easiest places to save money is on wedding favors.  Here are my best tips and tricks on how to save money on your wedding favors.
1.  Look on Etsy or other handmade sites: Buying something from an artisan is usually cheaper than something from a wedding supplier. Most crafters are also willing to customize things to your taste. Be sure to ask for a discount if you are ordering in bulk!
2.  DIY: Pinterest and blog sites are full of gorgeous do it yourself ideas. If you are too busy/stressed to  make them yourself, recruit family or friends to see if they would be willing to help.
3.  Unique favors: Think outside the box with cheap items that you love. Love to garden? Consider giving a pack of seeds with a cute printable, thanking guests for helping your love "bloom". Love to cook? Consider mason jars with dry wedding soup ingredients.
4.  Look for sales: Shops will have sales when going out of business or discontinuing certain products. You can get gorgeous discounted favors without anyone realizing how little you really spent.
5.  Cut your guest list: The less guests you have the less food, cake, and favors that you need. Consider whether someone will add something to your big day, or if you simply feel  obligated to invite them.