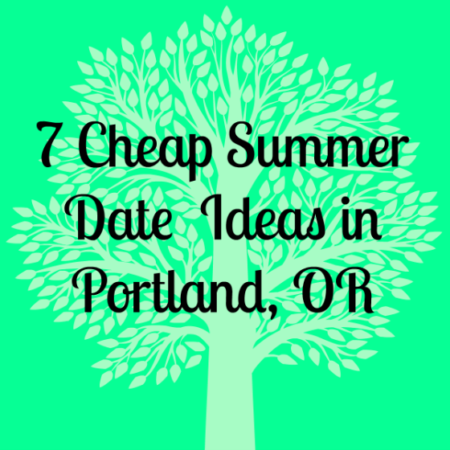 Many people can struggle with keeping up on weekly date nights. Or even date nights at all sometimes. Dates don't need to be extravagant or expensive every time. Here are a few ideas for fun and cheap date nights around Portland, OR.
1. OMSI- It's not just for kids!  
Have a great time going through all of the activities and attractions they have to offer. There are shows to see, experiments to put to the test, and after a day of fun, grab a slice of fresh pizza in their cafe.                                                                           
2. Oyster Dinner Downtown
Woodsman Tavern offers $2 oysters between 5-7pm. Add a few appetizers and you have yourself a budget friendly fancy dinner 😉
3. Drive in movie
99W Drive-In is one of the few drive in theatres left in Oregon. Snuggle up under the stars and watch a double feature while munching on popcorn.
4. See An Art Museum
The Portland Art Museum has free entry every 4th Friday of the month. Whether this is totally up your ally, or something you have never done before (and may never do again), it will be a fun experience. Grab some coffee or a bite to eat around the corner to top it off.
5. Saturday Market
The Portland Saturday Market is one of the coolest dates, especially if you have never been before. There is a ton of unique art, crafts, food, and music to entertain for hours.
6. Camping at Oxbow Park
Oxbow Park is a campground right on the Sandy River. This is far from "rough camping" With hot showers and flushing toilets, this is the only campground I go to.
7. Hiking Multmomah Falls
Multmomah Falls is one of the most beautiful waterfalls in Oregon. I do recommend hiking in early as the parking lots fill very quickly with no overflow parking. Hike up to the top and reward yourself with a hot Cinnamon Roll or an enormous ice cream cone when you are finished.