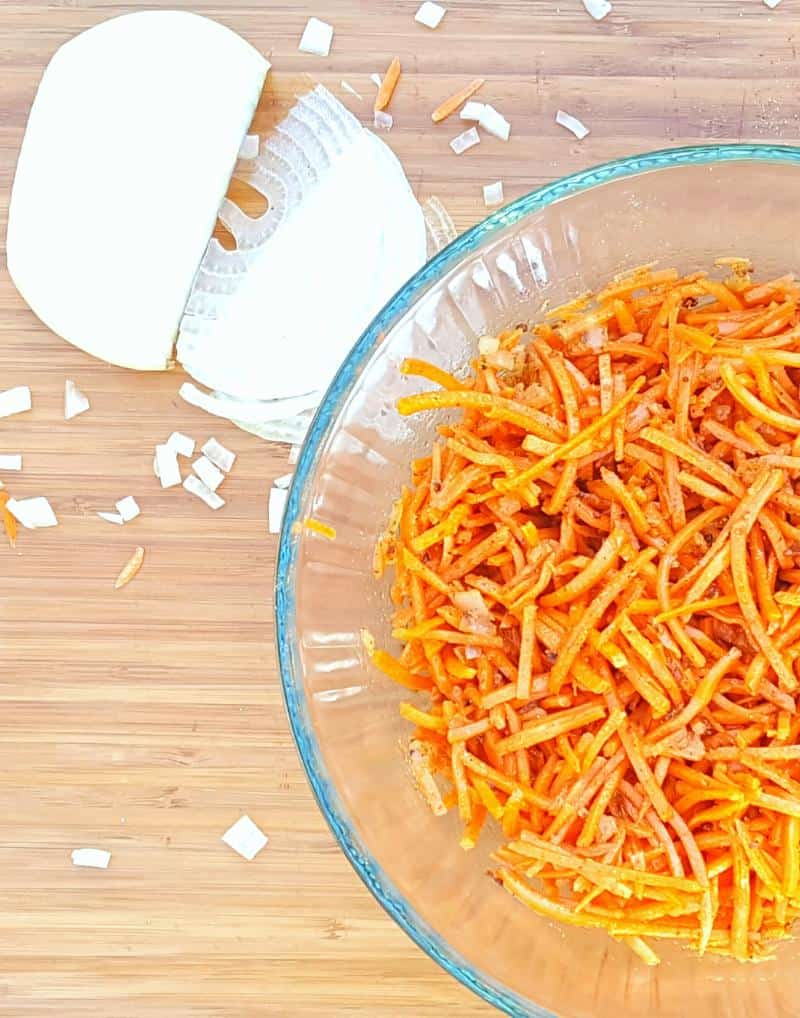 I recently went to a Russian wedding on my husband's side of the family. Everything about it was incredible from the venue to the reception, but the part I love most about his culture is the food!
Every time I go to a family function on his side, this carrot salad is served and it has quickly become one of my favorites. The way it tastes is indescribable. It is sweet and yet spicy. It is savory but sour like a pickle. After many failed attempts to replicate it, I think I have finally gotten a version that is close to the many varieties I have tried.
Every family makes their own variation of this dish I am told, so If it doesn't taste quite right to you, feel free to tweak it however you want!
Ingredients:
4 cups shredded carrots
1 cup finely chopped onion
2 tbs. minced garlic
1/2 tsp. red pepper flakes
2 tbs. olive oil
2 tbs.  vinegar
1 tbs. honey
Seasonings:
2 tsp. ground coriander seeds
1/2 tsp. salt
1/2 tsp. ground pepper
Instructions:
In a heavy frying pan, sauté the onion and garlic with the olive oil until browned. Mix with all other ingredients until well blended.
Refrigerate for at least 4 hours before serving to allow flavors to blend. Enjoy!