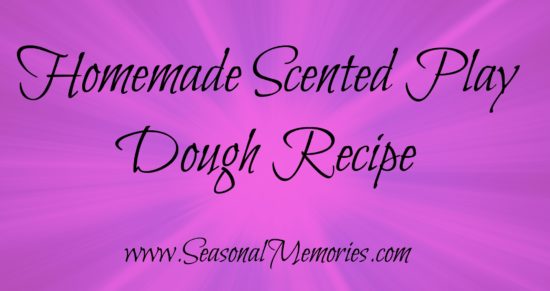 The weather is starting to get cooler and a bit more rainy, so it's time to start planning for more indoor activities for kids. As much as we love our kids love stomping in puddles and tracking mud through the house, having  few other crafts and activities on hand may ease the craziness of the changing seasons! As a kid, my favorite Autumn activity was making homemade pumpkin spice play dough. I loved the warm squishy dough between my hands and the smell was incredible! My mom always let us add extra ingredients to make them smell seasonal such as Kool-Aid powder, lemonade, or pumpkin pie spices. It is one of those memories that will live forever.
It is very easy and cost efficient to make your own play dough. If you have bought any recently, you will know what I'm talking about; it's extremely expensive!  You will also feel great knowing there are no added chemicals or toxins you need to worry about since it is only 7 ingredients you will have in your baking cupboard. Keep reading to find out how to make it.
Ingredients:
1 cup water
1 tablespoon vegetable oil
1/2 cup salt
1 tablespoon cream of tartar
Food coloring (optional)
1 cup flour
Kool- Aid, Lemonade Powder, or Pumpkin Pie Spice (optional)
Directions:
-Combine the first five ingredients in a saucepan and heat over medium high  just until warm.
-Remove from the heat and stir in flour.
-Knead the scented powder or seasonings until smooth. This is where the kids can get involved by choosing their own scent and knead it in themselves!
Note: Using the cream of tartar will make the play dough last up to six months when in a sealed container, so it's worth not omitting.
And there you have it, your very own scented play dough for any season!