Lattes With Homemade Lavender Simple Syrup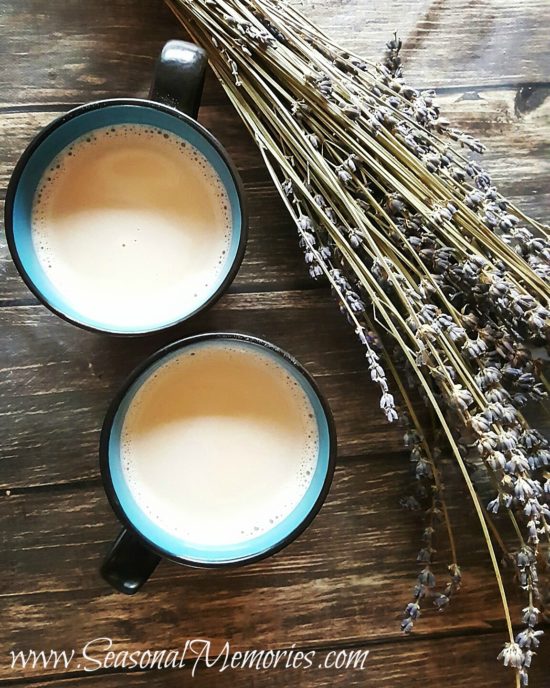 If I could go back in time and replace every latte I have purchased with one of these Homemade Lavender Lattes, I would do it in a heartbeat. I've heard of using Lavender oils and scrubs, but I have never used it in recipes until last week, and I was surprised with how easy it was!
I do not have an espresso machine, so I brewed strong coffee in my El Gato Malo French Press instead of using espresso. I love using this press because it is stainless steel instead of glass. Since I brew my coffee longer than usual to make it strong enough for a latte, it stays warm enough that I don't need to reheat.
If you don't have  a French Press and need to purchase one, this is the French Press I use. A French Press can actually be easier and brews better coffee than a traditional coffee maker. Once I started using one, I have never gone back whether it is for coffee or even tea. Look below for my recipe and instructions to make your own Lavender Latte.
Ingredients:
Latte:
6 tbs. fresh ground coffee
2 cups water
1 cup half and half
Lavender Simple Syrup
1/2 cup water
1/2 cup sugar
1 tbs. dried lavender buds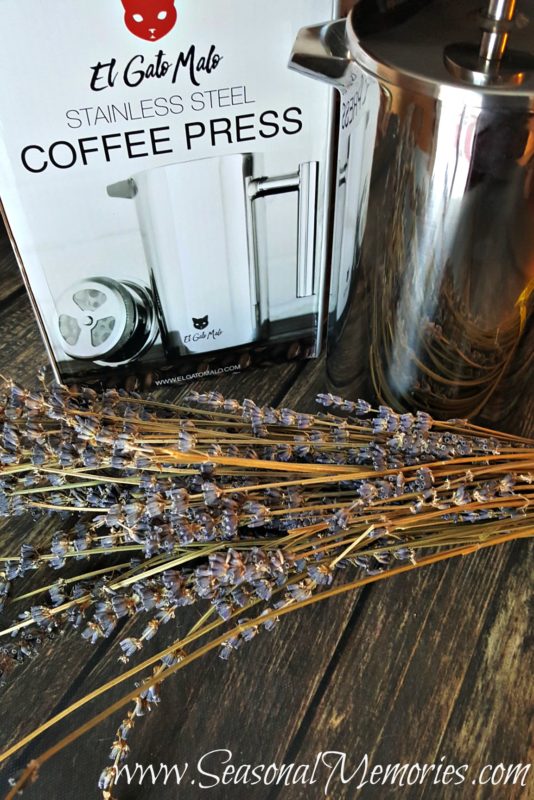 Directions:
In a french press, add your 6 tbs. ground coffee. Bring 2 cups of water to a near boil and add it to your coffee. Stir gently and set aside.
In a small sauce pan, bring 1/2 cup of water to a boil and add your dried lavender. Take off of the heat, cover and set aside for 5 minutes.
Strain the lavender buds out of the syrup and add in 1/2 cup of sugar. Heat the mixture again until all of the sugar had dissolved. Set aside again until it is cool.
In another small saucepan, bring 1 cup half and half to a near boil and use a frother to create a gentle foam.
Fill two large mugs 3/4 of the way with coffee, and add in 1/2 cup half and half to each mug. Add in Lavender Simple Syrup to taste.
Enjoy your homemade Lavender Lattes!
If you would like to purchase an El Gato Malo French Press, use code SeaMem16 for 15% off!
Disclosure:
I received an El Gato Malo French Press to review and create a recipe with. All thoughts and opinions are my own.