The Best Winter Date Ideas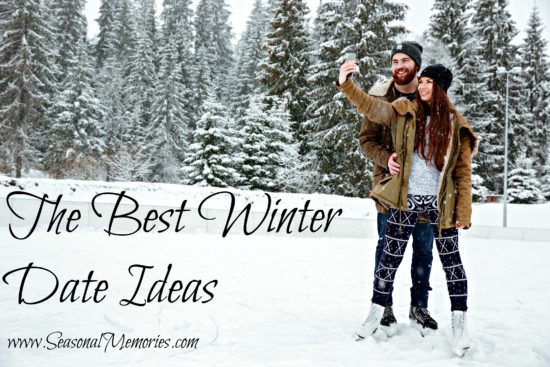 Winter is home to so many classic winter date ideas. Ice skating, carriage rides, Christmas lights, and more! While all of these are great ideas, not everyone will want to spend every date out in the cold and the snow. Here is a list of the best winter date ideas that has a good mixture of indoor and outdoor, and are reasonably priced. So, grab your gloves and hat and hit one of them up!
Date Ideas:
Make Snow Day Ice Cream– With fresh snow falling all around, create your own homemade ice cream bar with all the toppings you can dream up.
Go to a hockey game- Bundle up, buy ridiculously priced nachos, and lose your voice cheering for your favorite team. Whether you a re a hockey fan or not, it will be a fun event!
Take a cooking class together- Take a cooking class or really any class together. Trying something new can be exciting and fun. Laugh in the back of the class while the teacher is talking and create a ton of memories.
Visit Mt. Hood for some fun in the snow- You don't need to be a pro skier or snowboarder to have fun on the mountain. Go cosmic tubing or sledding and warm up with hot chocolate after a long, cold, day of play
Christmas light drive- Do some research to see which neighborhoods have the best Christmas light displays. Grab a coffee, turn on your GPS, and head to a nearby winter wonderland!
Indoor S'mores- Just because summer is over, doesn't mean you can't still have fires and s'mores. If you are lucky enough to have a fireplace, set up camp there.Otherwise, light large unscented candles and roast marshmallows over it while watching your favorite Christmas or winter classic movies.
Go to an arcade- Arcades are the best dates ever! See the competitive side of your S/O and blow through nickles and dimes. To make things more interesting, please a sweet or sexy bet beforehand.
Take a dance class- This will be something you jump at or roll your eyes at. My husband and I were the latter. But we never laughed so much at our two left feet or learned so much as we did. It was one of our best date nights ever!
Make a gingerbread house- Invite a few other couples over to build gingerbread houses, blast Christmas music, and enjoy some cider! A group date at home can be some of the most memorable.