New Year's Eve Pomegranate Mimosas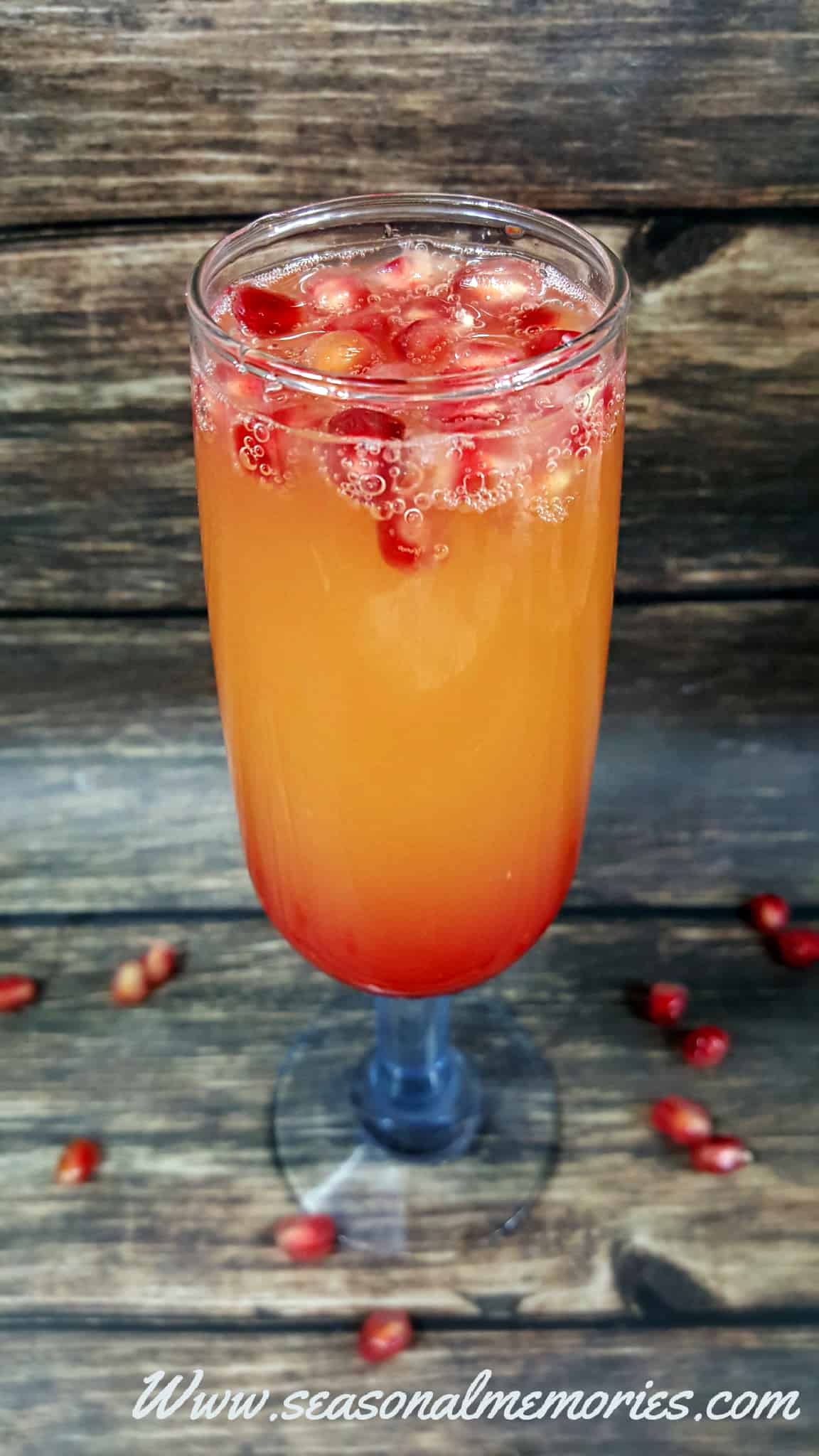 Need a quick recipe for New Year's Eve cocktails? Try out these simple pomegranate mimosas to toast at midnight tonight!
The ingredients:
Champagne
Orange juice
1 cup pomegranate seeds
Water
Sugar
The recipe:
Place 1/2 cup of the pomegranate seeds in a small saucepan pan over medium heat. Once they are warm, mash them well.
Add in a few tablespoons of water and sugar to taste.
Bring to a simmer and then set aside to cool.
In champagne flutes, place about 1 tsp. of pomegranate seeds. Add 1 tbs. of the pomegranate syrup. Fill halfway with orange juice and top off with champagne.
Toast to a great new year, and enjoy!