Iiiiiiit's Game Day! If your house is anything like mine, it has been overflowing with great food by 10:00AM! Check out these delicious homemade Stuffed Jalapeños we are making:
The Ingredients:
20 jalapeños halved
8oz softened cream cheese
1 cup medium cheddar cheese, shredded
1/2 cup bacon bits
chives to top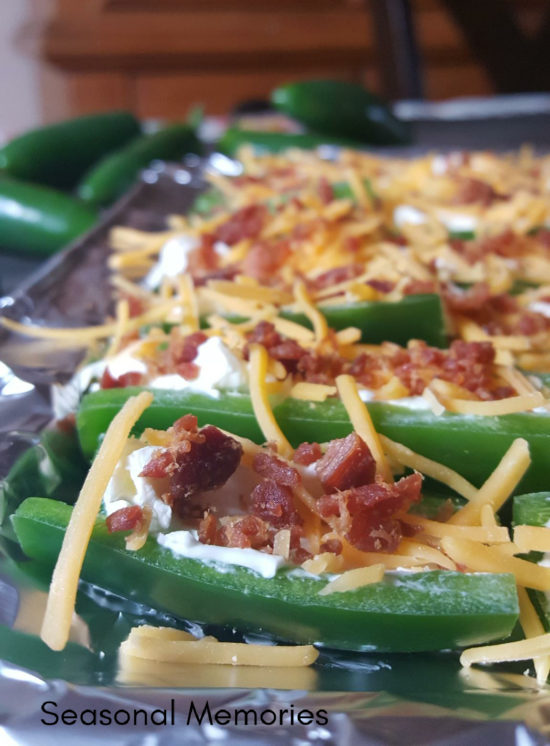 The Recipe:
Take halved jalapeños and scrape out any seeds.
Spread softened cream cheese into the jalapeños, and place on a baking sheet open side up.
Sprinkle generously with cheese, bacon bits, and chives. Bake at 350 for 20-25 minutes.
Enjoy!