Papa Murphy's Law
I was compensated for this review of Papa Murphy's. All opinions and statements remain 100% my own. #PapaMurphysLaw #Ad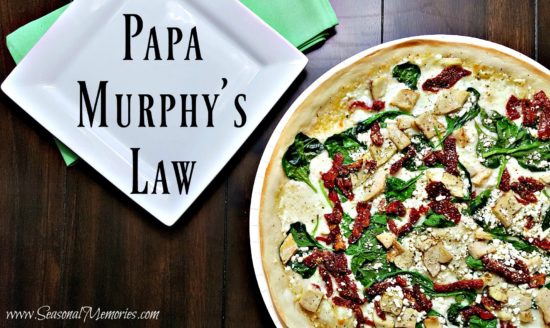 Everybody has those days. You know; where absolutely nothing goes right from the moment you missed your alarm to the moment you burn dinner. This has definitely been one of those days.
I woke up refreshed and so ready to face the rest of the work week. It wasn't even two minutes later that I realized the soaking wet laundry I had put in the dryer with ALL of my clothes was never turned on! I have about 30 minutes until I need to be at work, so I pull out the articles of clothing I need and start drying my jeans in the bathroom with a hair dryer. I have never seen the clock tick by so fast! By the time my clothes are only slightly damp, I have about five minutes to get in the car. Do I pack a lunch, brush my teeth, or halfway fix my hair?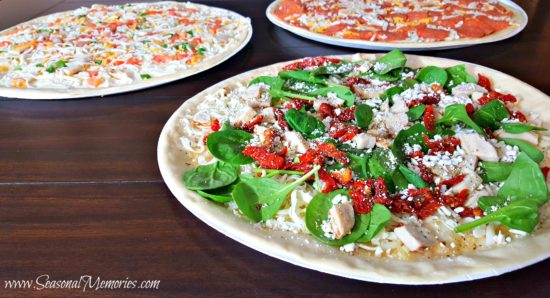 I opted for a sloppy ponytail, fresh breath, and a half-hearted promise of picking up something healthy on my lunch break. I grab my keys and run to the car, making it just in time for work.
After a hectic day, missing lunch, and not clocking out until over an hour after I should have been off, I finally got to go home. I was drained and didn't even want to think about what to cook for dinner, so I stopped by Papa Murphy's Pizza  to grab a quick and delicious meal. Thankfully, even after everything that had gone wrong that day, the family and I were able to have a great dinner and some quality time together.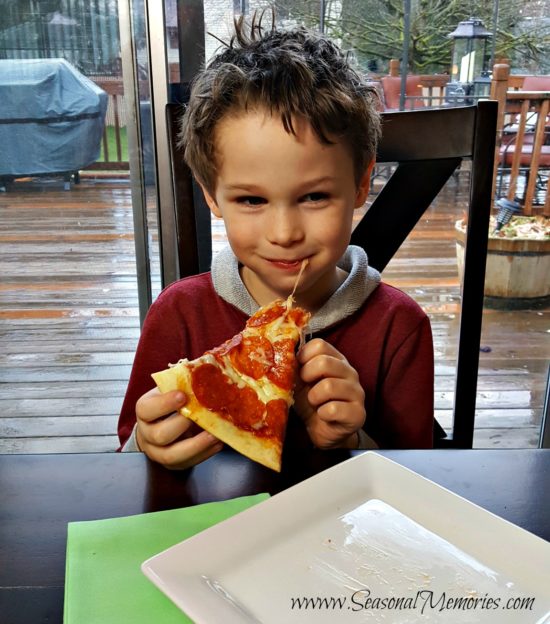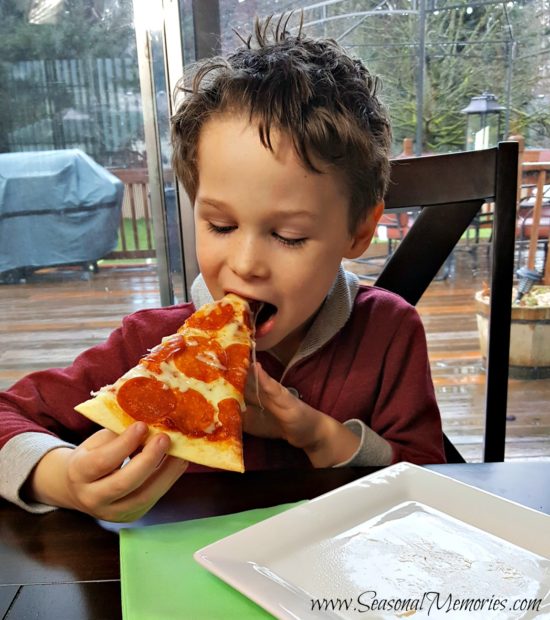 As a kid from a large family, we very rarely brought dinner home. But on those special occasions, Papa Murphy's has been my family's go to pizza shop for as long as I can remember. Since it was something we all enjoyed, we looked forward to pizza every time we got to have it. It is such an easy meal to customize: don't want a topping? Just say so and they will take it off or even add one! It was even great when my sister had to switch to a gluten free diet since it could be accommodated.
I remember my mom would head out to get the pizza while all six of us kids would stay with dad and count down while the oven heated to 425. Whether it was a reward for spring cleaning, a middle school band concert, or just because it was a rough day, we could count on Papa Murphy's being a simple way of getting in some family time and a great end to the night, no matter how the day started out.
While we eat Papa Murphy's gluten free dough, please remember Papa Murphy's is not a certified gluten free kitchen.
You can read more about the Papa Murphy's story Here.