This shop has been compensated by Collective Bias, Inc. and its advertiser, Walmart Family Mobile. All opinions are mine alone. #YourTaxCash #CollectiveBias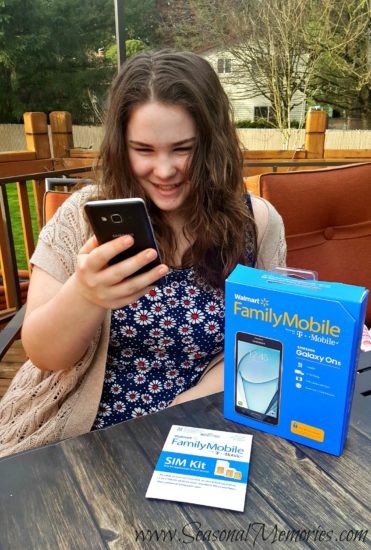 It's refund time! If your household is anything like mine, tax season is a bit of a celebration. Coming from a family of nine, things can be pretty stretched throughout the year. Not to say we blow our refund in the first week, but we do treat ourselves to some of those "extra" things we have been putting off during the year like outdoor projects, spring clothing shopping, and upgrading some of our technology.
My youngest sister turned 13 last month, so she is now the newest member of the "Not A Flip Phone Club." After our family received our tax refund, we took her down to Walmart to sign her up for a Walmart Family Mobile plan and pick up a phone of (mostly) her choice. And the whole process was way easier than you would think!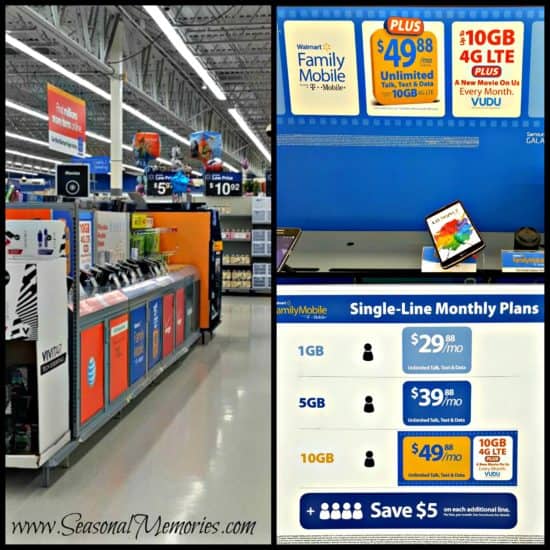 Buying a phone through another carrier can be such a hassle and can take several hours of looking, signing contracts, and trying to find out if you are getting the best deal with no way to really know. With Walmart Family Mobile, it is completely spelled out for you. Just purchase your phone (or bring in your own) and a SIM Kit, pick your plan, then boom- you're ready to go! And since the Family Mobile plan bills you later, you only have to pay $19.88 for the SIM kit when you sign up.
While we were reviewing all of our plan options, she finally decided on the Samsung Galaxy ON5, which has been a great choice. And since it was on rollback for only $69.00,* (regular price $119.00) it was even better!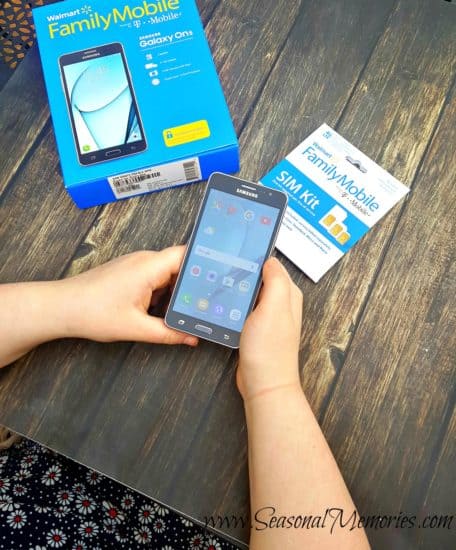 As a typical teenager, the second we got home, she popped the battery in, activated her phone, and was texting away with all of her friends. In addition to Unlimited* Talk, Text, and Data, she will also receive a free $7.00 VUDU movie credit each month which covers the cost of a new release rental. This will be a perfect treat for a family night in. I still can't believe we get all of this for only $49.88 a month!
*Includes up to 10GB of 4G LTE† data then 2G
*All prices for phones and plans included in this post are accurate as of the date of posting; however, these prices are subject to change. Please refer to their website or your local Walmart for current pricing.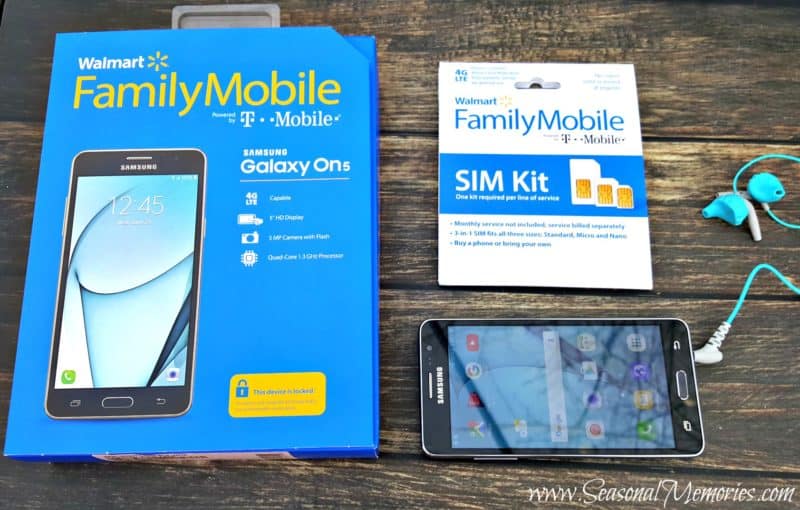 We decided to go with the Unlimited* Talk, Text, and Data for $49.88 a month because it will help us stay on track with our budget and we will never have to worry about any overages. This is definitely going to maximize our tax refund this year. At the same time, it will keep her on track. It has always been a family rule that you only get your phone if you have excellent grades. Now that she has Unlimited Data* on her phone, she has been able to download all of her schooling apps to be sure she never misses an assignment.
*Includes up to 10GB of 4G LTE† data then 2G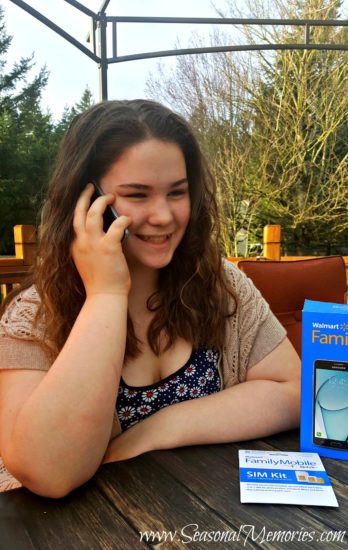 Walmart Family Mobile has been a great option for our family, and may be just what you are looking for this tax season. Be sure to check out all of the information you need HERE.