I grew up watching the Smurfs, and I am so excited to take my younger siblings to see the new Smurfs movie, Smurfs: The Lost Village,  coming out on April 7th! Check out the official trailer  below:
In this fully animated, all-new take on the Smurfs, a mysterious map sets Smurfette and her best friends Brainy, Clumsy and Hefty on an exciting and thrilling race through the Forbidden Forest filled with magical creatures to find a mysterious lost village before the evil wizard Gargamel does. Embarking on a roller coaster journey full of action and danger, the Smurfs are on a course that leads to the discovery of the biggest secret in Smurf history!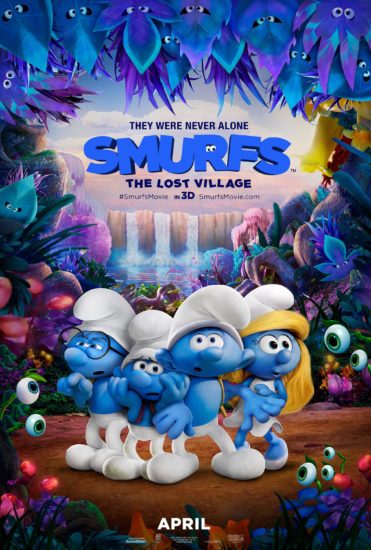 In honor of the release of Smurfs: The Lost Village, try out these Smurf Hat Floats for your kiddos!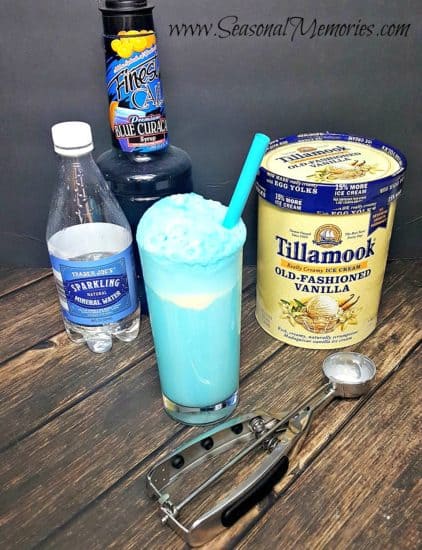 Ingredients:
Blue Curaca
Lemon Lime Soda or Sparkling Water
Vanilla Ice Cream
Fill a glass half way with soda or water, and add in a few tablespoons of Blue Curaca and stir. Add in a scoop or two of vanilla ice cream and let foam over the top of the glass to form "Smurf Hats." Enjoy your very blue drinks!
To enter a giveaway for some special Smurf sway, enter below!
Be sure to check out Smurfs: The Lost Village next Friday in a theater near you!
This is a sponsored post on behalf of
Review Wire Media
for Sony Pictures. I received information to facilitate my review as well as a promotional item to thank me for my participation. #SmurfsMovie #Ad