This is a sponsored conversation written by me on behalf of Mott's®.  All opinions are mine alone. #WatchMeGrow
Finally! I can sit through my  kiddo's baseball games without getting poured on or ending up having games cancelled all together. There is nothing more fun than watching a dozen four and five year olds playing in the dirt or spinning on the bases when they should be running or catching a ball! But, while the sun is making an appearance, so is the ice cream truck and snack shack near the fields. And of course, they will run for those.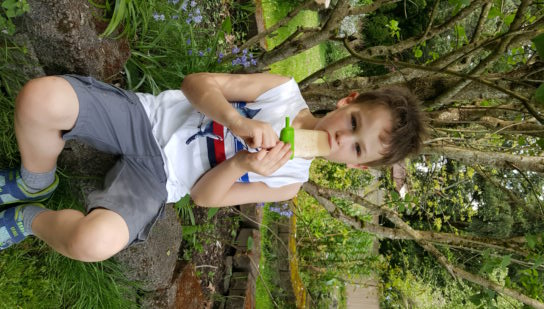 Not to say my family doesn't indulge in treats once in awhile, but we have been doing so great eating much  healthier and cleaner this year, I would hate to mess it up all for a few ice pops and treats with crazy high sugar contents. That does not mean we go without, we just get to be creative and smart with our choices and foods!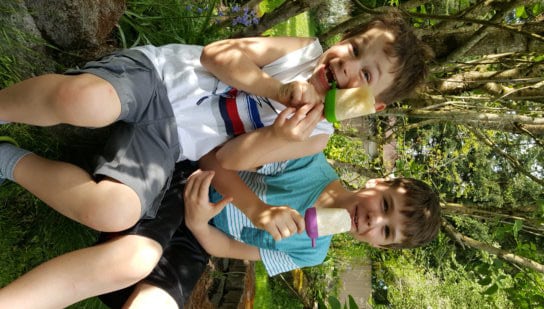 Our family's favorite after school or on the go snack has always been Mott's Applesauce cups  topped with cinnamon, nuts, and a "tad bit" of whipped cream. Since I already know we love the flavor of this, I wondered if I could turn it into some kind of an ice pop. So I experimented a bit and came up with my little one's new favorite summer treat: Mott's Apples 'n Cream Pops.
These were so simple! It took less than five minutes before they were in ice pop holders and we popped them in the freezer for a bit. Instead of applesauce, we used Mott's 100% Apple Juice along with  lightly sweetened homemade whipped cream and a dash cinnamon. Find the full recipe below!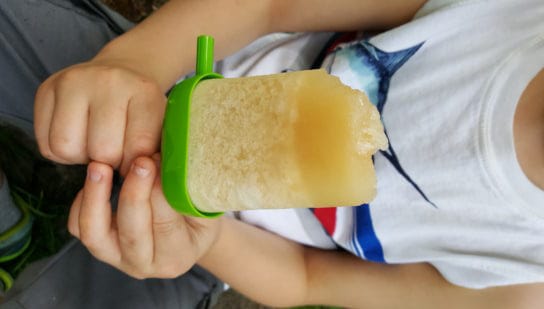 I choose to use Mott's products from Walmart whenever I can because they are  full of real fruit goodness and is an excellent source of vitamins to help my little ones start strong and grow strong. I am even more excited now that they have unsweetened options for their applesauce.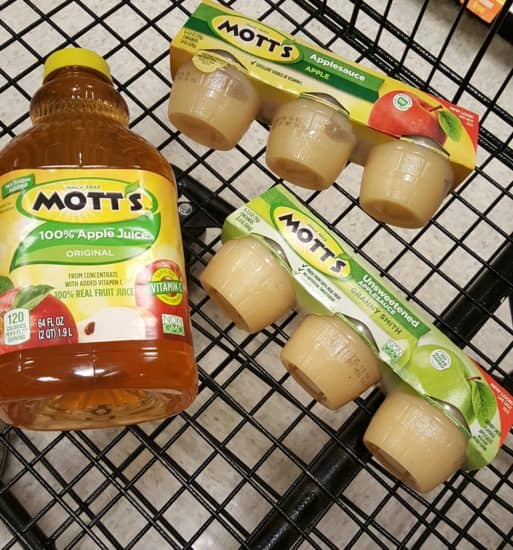 In addition to their new products Mott's is now offering a free Growth Chart so your kids can see how they grow, just like mine are. They ask to be measured multiple times a day, just to be sure they didn't miraculously sprout an inch! 😉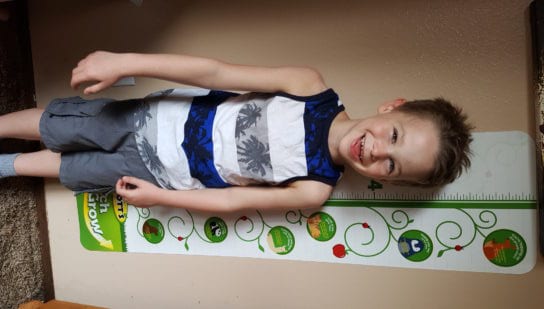 Here's How You Get Your Hands On Your Own Growth Chart:
1)         Buy $10 worth of Mott's Juice or Sauce at Walmart
2)        Register for the offer at www.Motts.com/Walmart
3)        Upload receipts on Motts.com/Walmart now thru 9/15/2017
4)        The growth chart will be mailed to your home once receipts have been verified.
I love the fact that the Growth Chart is a sticker, so you can easily put it up anywhere you want!
#WatchMeGrow
Mott's Apples 'n Cream Pops
The Ingredients:
2 ½ cups Mott's Unsweetened Apple Juice
½ cup heavy whipping cream
2 tbs. powdered sugar
½ tsp. vanilla extract
cinnamon (optional)
The Directions:
In a small mixing bowl, whisk your heavy whipping cream, powdered sugar, and vanilla. You will know it is ready when soft peaks form (you do not want to over whisk for this recipe).
When soft peaks form, place a spoonful of whipped cream in each ice pop holder.
Sprinkle a bit of cinnamon over each spoonful of whipped cream.
Carefully, add in enough apple juice to come to the top of each ice pop holder.
Take a knife or wooden skewer and gently swirl the whipped cream with the apple juice to slightly mix the two together.
Place the ice pops in the freezer until solid.
Let the ice pops rest at room temperature for several minutes before serving so they will release from the holders easily.
Enjoy your new favorite frozen treat!