This shop has been compensated by Collective Bias, Inc. and its advertiser. All opinions are mine alone. #NatureMadePrenatalDHA #CollectiveBias
There is only so much you can do when it comes to being prepared for a baby. And I am certainly learning that now! I have had extremely high blood pressure throughout my pregnancy, which has been a concern to my doctor. But honestly? I hadn't really thought much about it. I felt fine- better than ever really. I didn't feel affected, so I figured nothing would come of it. Well…. I was at my routine appointment earlier this week, and it had spiked, so I was sent to monitoring. Then, I was told I will be induced the next week. What?!?!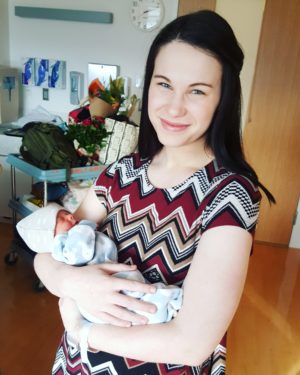 All of a sudden, my mind is going a million miles an hour with all of the things we needed to do! We had to purchase most of the baby necessities since my baby shower was planned for the week after my induction, build a crib, put together a birth plan, and prepare for the delivery and hospital stay.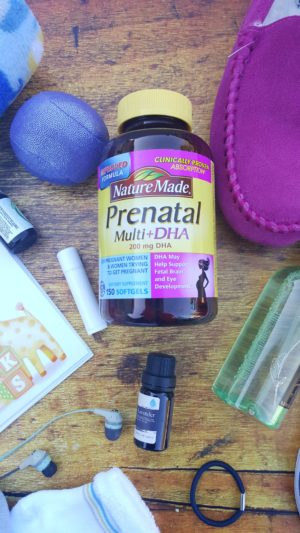 At this point, I am just so glad I have excellent doctors who picked up on these issues immediately, and that I have been proactive about my health by going to regular checkups, planning my maternity leave from work, and taking my Nature Made Prenatal Vitamins everyday.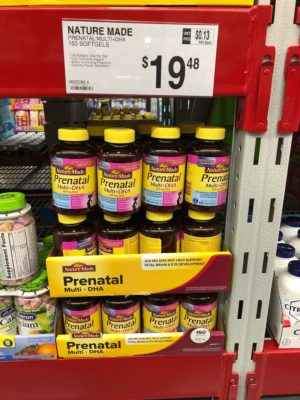 I picked up my first bottle of Nature Made Prenatal Vitamins from Sam's Club months before we started trying for a baby. Did you know that you should start taking a prenatal vitamin 6 months before you start trying to get pregnant? I was shocked to find out how much they can help you prepare your body for one of the most amazing things it will ever do.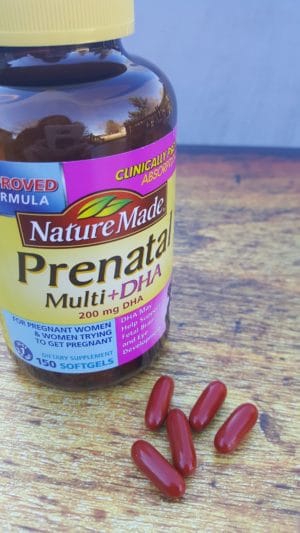 With so many options for vitamins, it can be hard to decide which one is right for you. Nature Made prenatal Vitamins provide essential vitamins and minerals (before and during pregnancy) including Folic Acid, Calcium, Iron, Magnesium, Iodine, Vitamin B12, and Vitamin D3†. They also provide 200 mg DHA which can help support fetal brain and eye development†. And to top it all off, I love the fact that they have no synthetic dyes, yeast, starch, artificial flavors, and that they are gluten free!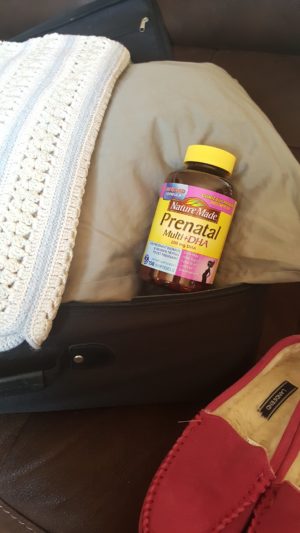 One of the first things I was told during my pregnancy was to increase my intake of folic acid. Folic acid is an important B Vitamin for Women of Childbearing Age and Pregnant Women. It plays such a critical role in the proper development of the baby's nervous system†.  Adequate folic acid in healthful diets may reduce a woman's risk of having a child with a neural tube defect.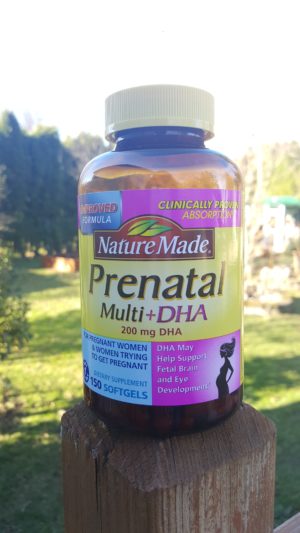 Since I felt my body was so prepared for baby to be here, I figured I should be in every other way too. One thing I kept thinking about and putting off was what I wanted to make sure I took to the hospital when it was time for labor and delivery. And of course, I would always think of these random items and never and up remembering what it was when I tried to make a list. So to help you save some time, I have my essentials for your "Baby Go Bag" below!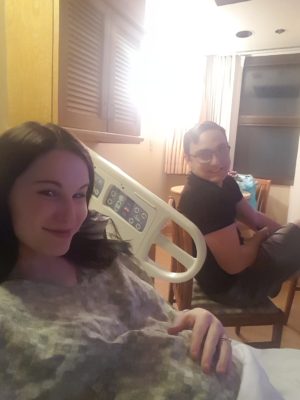 "Baby Go Bag" Essentials:
Chargers– Yes, chargers for everything! If you can, place a secondary charger in your bag so you don't have to try to remember them on your way out the door.
Headphones– Whether you use them to listen to music, or just to block our the noises of monitors and hospital bustle, they are a great option to help stay focused.
Insurance Cards– If you do not already keep them in your wallet or purse, you want to make sure you don't forget them. This was the very first piece they asked of me when I checked in.
Slippers or Socks– Many women find it helpful to walk or move around during labor. Make sure you have some comfy footwear to keep your feet cozy and clean as you walk those laps!
Yoga Ball– Call your hospital in advance to see if they have yoga balls available for your use if you think it will be helpful. I was surprised to find that many do not.
Pillow– Hospital. Pillows. Suck. I found this out the hard way, and had my hubby drive all the way back home to bring me a few of our own.
Heating Pad– If you experience the dreaded back labor like I did, a heating pad and pressure on your lower back can help ease the pain of labor. Check with your hospital first, as some can consider it a hazard.
Lip Balm– I am so glad I listened to my friend's advice on this! With any medications you will take, and lots of focused breathing, your lips will dry out super fast during labor and after delivery. Save your lips and make sure you pack some.
Hair Ties– This is one thing I always forget to bring when I go anywhere! During active labor, the last thing you will want is sweaty hair in your face. Make sure to pack a few for when you need them.
Coming Home Outfits– Make sure to pack a special coming home outfit for not only baby, but yourself and your partner. As much as you may want to be wheeled out to your car in sweats, it will be so nice to have nice outfits ready to go for your confidence and for a going home photo before leaving the hospital.
Notebook– This can be helpful for many women whether you use it to jot down your feelings during labor, or are just sorting through all of the information that will be coming at you 100MPH. I also used it to keep track of any gifts that came through with visitors so we could send thank you notes when we settled down back at home.
Nature Made Prenatal Vitamins– Remember, it is just as important to be taking your prenatal vitamins now as it was when you were pregnant. Make sure to swing by Sam's Club and grab a fresh bottle!
Daddy Go Bag– So many people are so focused on the mother and baby, and can sometimes forget about the daddy. Remember, he will be there just as long as you and will probably get just as little sleep. Make sure he has clothes, pillow and blanket, snacks, toiletries, and everything else he needs!
What items made it into your baby go bag that I didn't mention above? Let me know in the comments!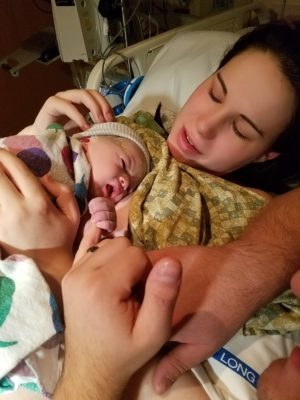 Disclosure: 
†

These statements have not been evaluated by the Food and Drug Administration. This product is not intended to diagnose, treat, cure or prevent any disease.