This shop has been compensated by Collective Bias, Inc. and its advertiser. All opinions are mine alone. #MySpringClean #TeamDishCloth #CollectiveBias
When you are a family of nine (thirteen when the cousins are over), every meal is a big deal whether you are making PB&J sandwiches, or a four course Thanksgiving meal. And when it is a big deal, it is also a big mess! I don't think we have ever had a full meal where there wasn't milk spilled, or where everyone's dish makes it to the dining room without being dropped. As a family, we have learned to roll with these punches and know that everyone will pitch in at the end of the night.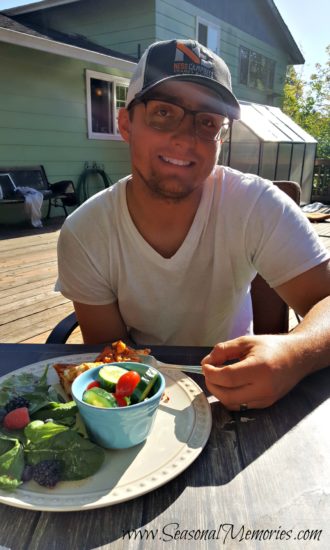 While everyone helps out in our household, the dishes are the one chore absolutely loathed by everybody. It is usually saved for the very end, while everyone is secretly hoping nobody notices the over flowing sink. But every night is the same: the one who looks the least busy at the time will get stuck with soaking and trying to scrape off the tiny, stuck-on bits of who knows what. But, thankfully we have discovered Scotch-Brite Scrubbing Dish Cloths, and it has helped the most hated chore become tolerable by everyone. The scrubbing dots on the one side of the dish cloth allow you to take on tough messes in the sink and across a variety of surfaces such as baked on cheese in our cast iron pans, or pasta sauce on our stove. Finally! We no longer have to use our nails or a knife for these messes.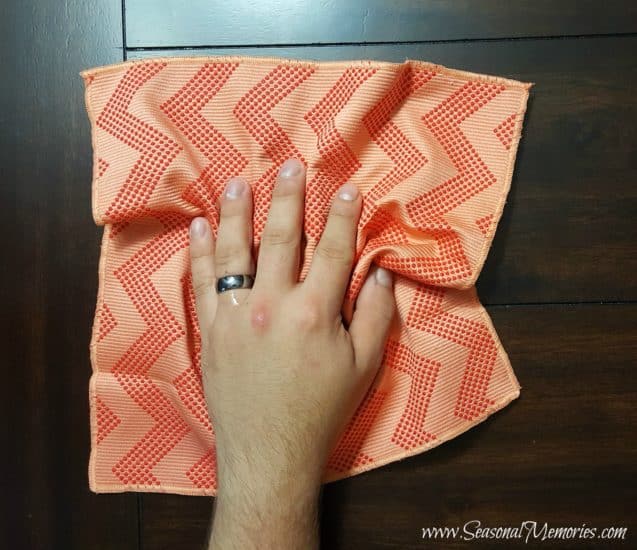 I love these dish cloths because they work for any surface in your house from dishes to my wooden table! The designed side has hundreds of little tough scrubbing dots for stuck on messes, while the opposite side is soft and gentle for your more delicate surfaces.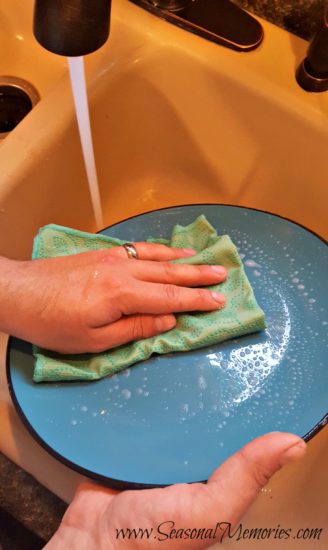 My hubby is the sweetest doing the dishes- I think it also helps that I fed him a delicious meal! 😉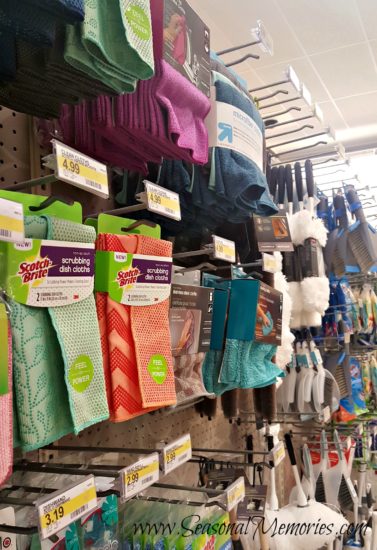 Scotch-Brite™ Scrubstakes!  Scotch-Brite is offering a chance to win $20,000 towards a kitchen makeover! I couldn't wait to enter myself. Click on the image below for the chance to win!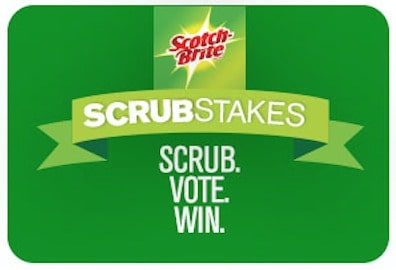 Also, take advantage of these amazing coupons for Scotch-Brite Scrubbing Dish Cloths through Ibotta and Coupons.com!
Last night, we decided to really put our Scotch-Brite Scrubbing Dish Cloths to the test with our family favorite Triple Cheese Lasagna in a gigantic cast iron pan (well, we are feeding thirteen people after all). With four delicious layers of pasta, sauce, meat, and three different cheeses all baked together for hours, this is a mess that could scare a professional! Learn how to make this tasty and messy meal below!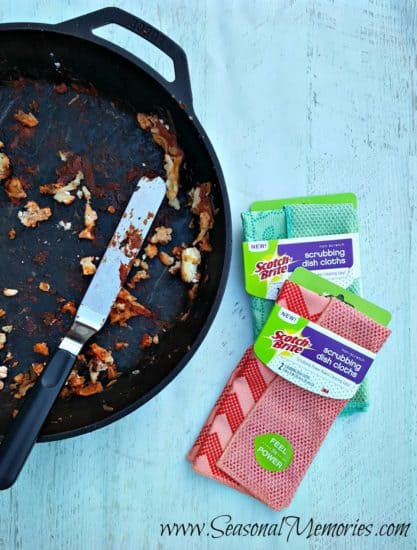 Triple Cheese Lasagna
The Ingredients:
2 packages ready to bake pasta sheets
1 lb ground turkey or beef, cooked
2 jars pasta sauce or your choice
16 oz ricotta cheese
8 oz mozzarella cheese, shredded
8 oz mild cheddar cheese, shredded
Italian seasoning, optional
fresh basil, optional
The Directions:
In a large cast iron pan (or glass baking dish), spread a generous layer of pasta sauce so the pasta won't stick to the pan while cooking.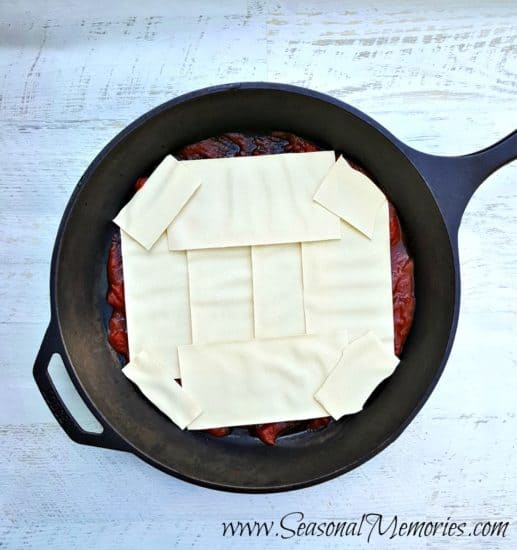 Place a single layer of pasta over the sauce, using smaller pieces to cover gaps.
Add another layer of pasta sauce on top of this.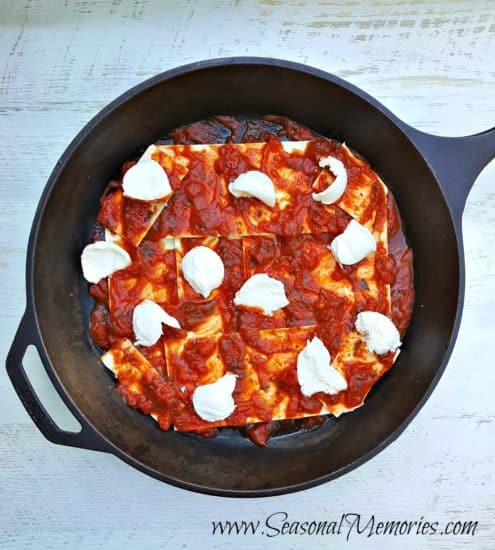 Using an ice cream scoop (this is the easiest way, just use a spoon if you don't have one), scatter generous scoops of ricotta cheese around your pasta.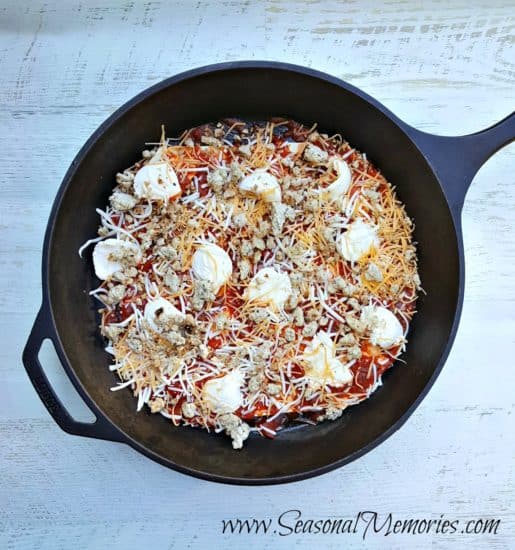 Sprinkle generous amounts of mozzarella and cheddar cheese on top of the pasta sauce and ricotta cheese.
Crumple about 1/4 of your cooked ground turkey or beef over everything.
Repeat the above steps in order until you run out of room or ingredients! When adding new layers of pasta, be sure to press down quite a bit so the ricotta cheese spreads evenly.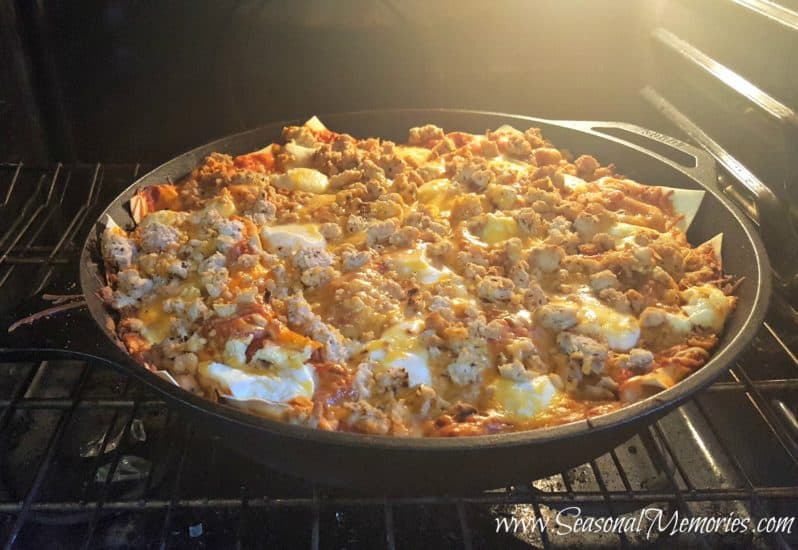 Cover your lasagna with aluminum foil, and bake at 325 for 90-120 minutes, depending on how large your pan is.
Enjoy your meal, and be sure to use Scotch-Brite Scrubbing Dish Cloths for an easy clean up!