This shop has been compensated by Collective Bias, Inc. and its advertiser. All opinions are mine alone. #SilkandSimplyPureCreamers #CollectiveBias
Coffee is life. There, I said it. And I guarantee most of you would agree with me. But, I am also all over the board with my coffee. I am the one who holds up the line in a coffee shop because I don't know what I want since I never order the same drink twice in a row. My drink orders vary from an Americano without cream to a Caramel Mocha with extra whipped cream to Sweet Tea Lemonades. I absolutely love the variety and I also love coming up with new drink ideas and recipes to make myself. That's why when I saw Simply Pure Coffee Creamer is made with only five ingredients including real milk, cream, and sugar at Walmart, I instantly thought they would make an incredible ice cream.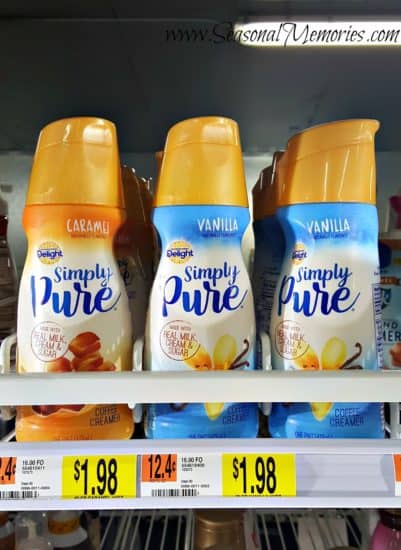 I know, I find creamer and see ice cream? Let me explain: I have always been a fan of coffee flavored ice creams, but what if you had a tall glass of cold brewed coffee and you took a big scoop of homemade ice cream and added it as your creamer and sweetener? Mind blown! Well, I figured I needed to try it out and see if it would taste like I envisioned (spoiler: it was delicious!).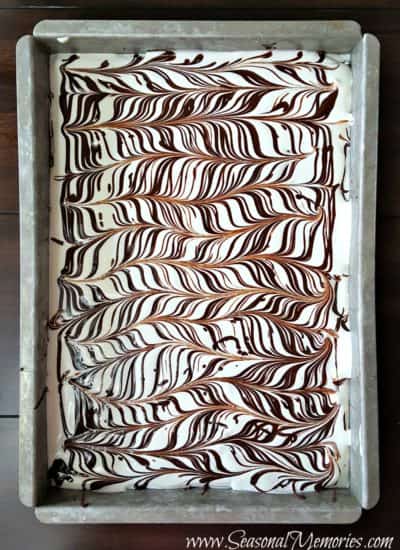 This recipe worked out perfectly using Simply Pure Creamer as one of the main ingredients since it is made with real milk, just like any other ice cream recipe. I chose to use the Caramel flavored creamer to create a Caramel Macchiato taste when the coffee is added. But you can also opt for a simple Vanilla Ice Cream as well! If you want more information on Simply Pure Creamer, please look HERE. Learn how to make your own quick and easy Ice Cream and Cold Brewed Coffee below!
The Ingredients:
Ice Cream:
1 1/2 cups Heavy Whipping Cream
1 1/2 cups Simply Pure Creamer, Caramel or Vanilla
1/2 cup Powdered Sugar
1 tsp Vanilla Extract
Dark Chocolate, melted with Coconut Oil- Optional
Caramel, melted- Optional
Cold Brewed Coffee:
3 cups Water
1 cup Ground Coffee of your choice
The Directions:
Ice Cream: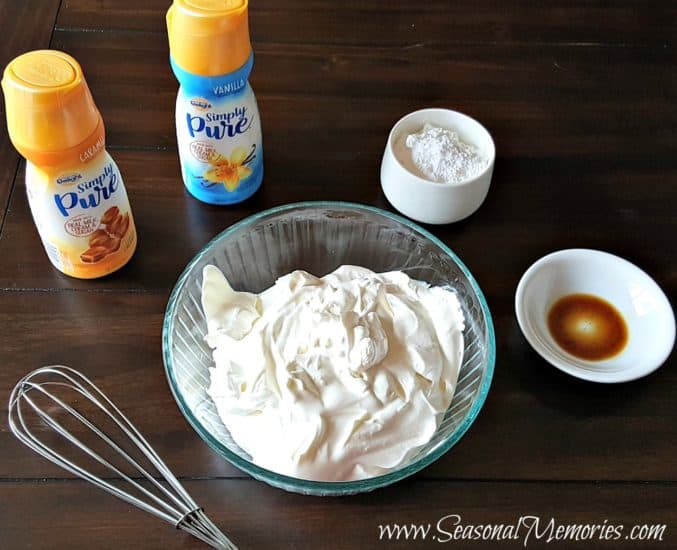 In a large mixing bowl, beat the heavy whipping cream until soft peaks form.
Add in the powdered sugar and vanilla extract, and continue beating until stiff peaks form.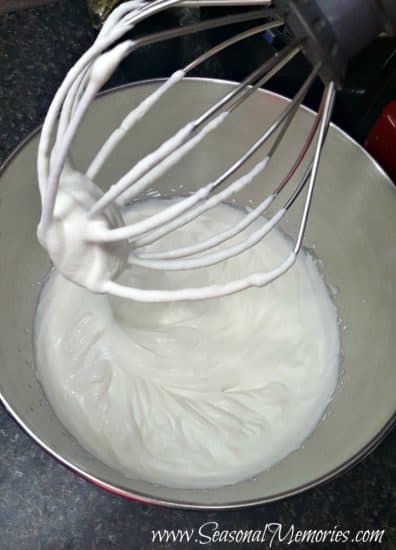 Then, add in your Simply Pure creamer a little but at a time and fold in until fully incorporated. Your mixture should be thick.
Spread half of your ice cream mixture into a well greased baking pan. Drizzle your chocolate and caramel over if desired and gently swirl in, not mixing into your ice cream fully.
Carefully add the rest of the mixture on top and spread evenly. Top again with chocolate and caramel.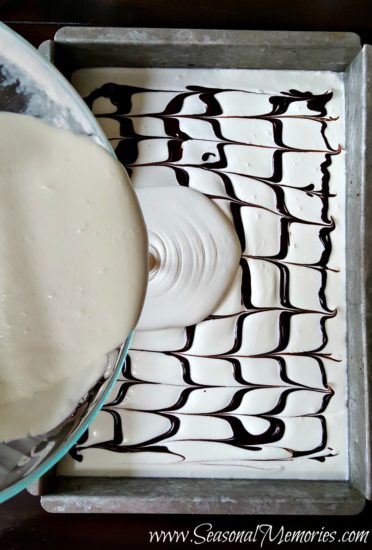 Freeze your ice cream until firm.
Cold Brewed Coffee:
While your ice cream is freezing, place your water and coffee grounds into a medium pitcher and place in the refrigerator.
Stir your coffee every 20-30 minutes.
Once your coffee reaches your desired darkness, pour it through a fine mesh strainer and set aside.
Pull your ice cream out of the refrigerator and let sit for about five minutes.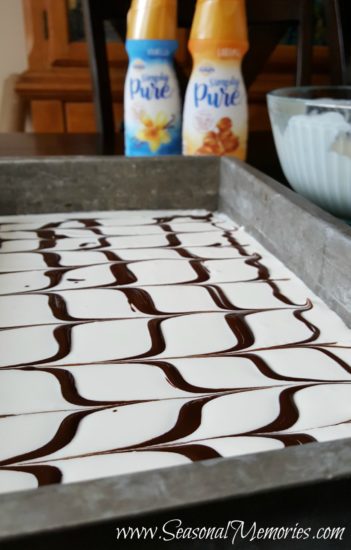 Line several glasses with chocolate and caramel, then place several scoops of ice cream in each glass. Top with the cold brewed coffee, and enjoy your new favorite drink!