This shop has been compensated by Collective Bias, Inc. and LIFEWTR. All opinions are mine alone. #ThirstInspiration #CollectiveBias
How do you take beautiful, crisp, bright photos? This is the question every photographer, blogger, or really anyone who takes photos will ask all the time! Creating a recipe post takes several hours, and uses literally dozens of photos in different positions, with different accessories and lighting tools. However, once you get that "Pinterest Worthy" photo, it makes the process worth it.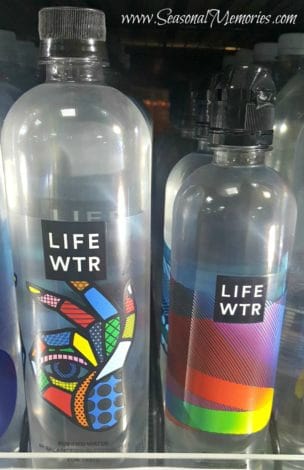 When I first started blogging, I thought my photos were the absolute bomb! Looking back now after several years, I am amazed at what a difference a few adjustments can make. Blogging is not my full-time job, but I look forward to the day that it is. I work in a middle school, so the transition between my day job and blogging is huge. That is why I find it so important to stick to a schedule and keep my energy and motivation up (there are some LONG nights). Every day after I get off work, I'll head over to my local 7-Eleven to grab an apple or granola bar and a cold bottle of  LIFEWTR. Then, I get ready to focus.
I love drinking LIFEWTR because it tastes great and is pH balanced, with added electrolytes for taste. The artist-designed bottles are also amazing! I feel like I can get lost in the swirls of colors and patterns, which helps me to feel more creative with my writing and photography. Looking at the vibrant color combinations helps me see color palette possibilities in new ways. What accent color would make this dish pop? Can I use plaid and polka dots in the same photo? YES!
So, grab a snack and a refreshing bottle of LIFEWTR from 7-Eleven, and get ready to learn some of the best tips to achieving beautiful photos! 
For more ideas, please visit Thirst Inspiration.
TIP #1
Take your photos in natural light every chance you get. You will never be able to create a lightbulb that will give off the same kind of beautiful light that natural light does. By taking your photos outside, you will eliminate all yellow tints to your photos and cut down on any unsightly shadows.
With nature, you also have a better background for your photos, in most cases. Most houses have furniture along the walls, artwork, and everyday clutter, which is unsightly for photography. It can be extremely hard to avoid getting these objects in your photos and can be nearly impossible to edit out. Seeing a photo with a deck, trees, or grass in the background is much easier on the eyes. (See all of my unsightly background clutter in the photo below!)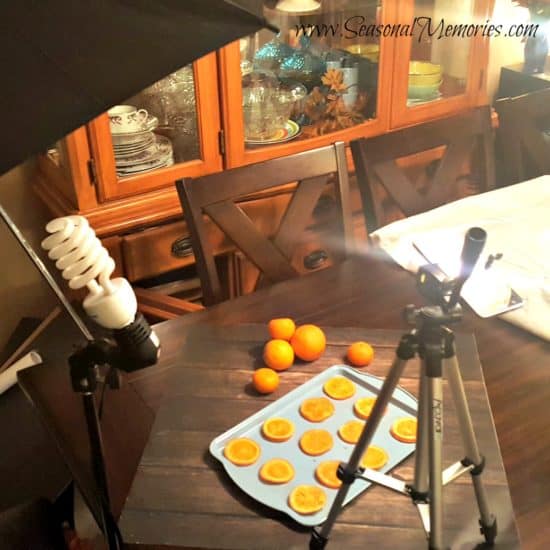 Tip #2
If you can't take photos outside, or if you can only take photos when it is dark out, invest in a good light set with umbrellas. Turn on your umbrella lights and turn off all overhead house lighting. Play with different angles/positions of the lights and see what works for you!
Tip #3
Invest in vinyl mats in different patterns. I love how these mats can completely change a photo! Instead of taking a photo on your kitchen table or a dirty counter, you can use a mat that looks like a granite counter top or rustic wooden slate. These can especially make your photos pop if you have a plain item you are photographing, or are trying to completely transform the setting.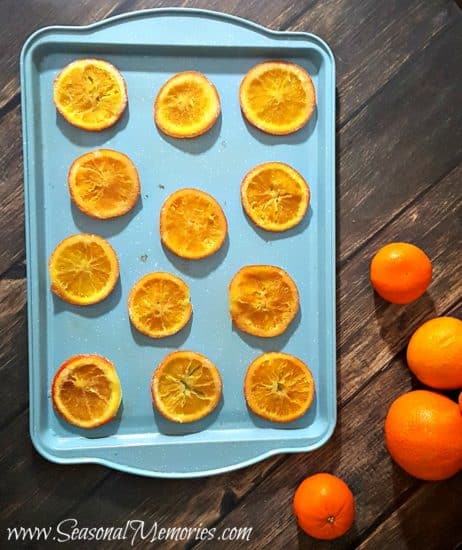 Tip #4
Play around with props and textures.  You would be surprised at how much a dish towel, wooden spoon, or a spilled food item can transform your photo. Most photos in magazines and on Pinterest use this technique. A few of my favorite ways to tell a story are by adding a wooden spoon on top of a towel and sprinkling some crumbs around a plate. These may seem silly at first, but I promise it works in the final pictures.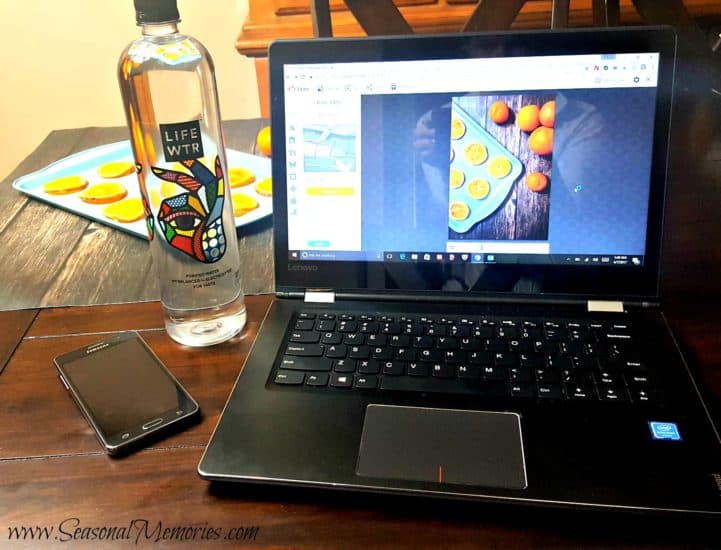 Tip #5
Do not over-edit your photos! I simply cannot say this enough. Do. Not. Over. Edit. Yes, we all want to achieve that perfectly bright glow, but just adjusting the brightness to 100% is not going to give you what you are looking for. I try to never bump up any of the exposure settings by 5%. If you have the option, click the "auto adjust" button and it will usually give you exactly what you are looking for.
Tip #6
Last, but certainly not least, take your time and have fun! Remember, if this is what you love to do, you should enjoy it. I know it is one of the most frustrating things when the photos don't come out right, or when I have no idea how to display one of my recipes. Take a deep breath and keep trying new things
When I get ready to push that "post" button, many emotions go through my head: excitement, nervousness, and passion. I know when I get my writing and photography out there, I am placing a little bit of inspiration into everyone that reads my work. Knowing they may learn or try something new because of my work makes me giddy with joy. But, as many people do, every once in a while I have doubts about posting. What if it isn't good enough? Will anyone want to read it? When I have these doubts, I just need to sit back, take a break, and drink my LIFEWTR. I love having my LIFEWTR in these moments of doubt, because it will refresh my mind and make me feel more expressive. I can honestly say it can be the confidence booster I need to put myself out there, and it is what inspires me to be creative with my writing and food photography.
What inspires you to be creative with your food photography?