I AM A FELD FAMILY AMBASSADOR, AND IN EXCHANGE FOR MY TIME AND EFFORTS IN ATTENDING SHOWS, GIVING MY
OPINION, AND KEEPING YOU INFORMED ON THE LATEST DISCOUNT OFFERS, I RECEIVE COMPLIMENTARY TICKETS. EVEN THOUGH I RECEIVE THIS BENEFIT, I ALWAYS GIVE AN OPINION THAT IS 100% MINE.
My family was able to attend Disney On Ice: Follow Your Heart last week, and it was absolutely incredible! The little ones went home with sore jaws from smiling so much, Disney crowns high on their heads, and memories that will last a lifetime. As soon as they saw Riley and The Emotions from Disney Pixar's Inside Out, they were set! Since they were the characters our family was most excited to see, it was so great that they were part of the main event. The show followed Riley's persistance and determination to do well in the big game, and The Emotions cheered her on along the way.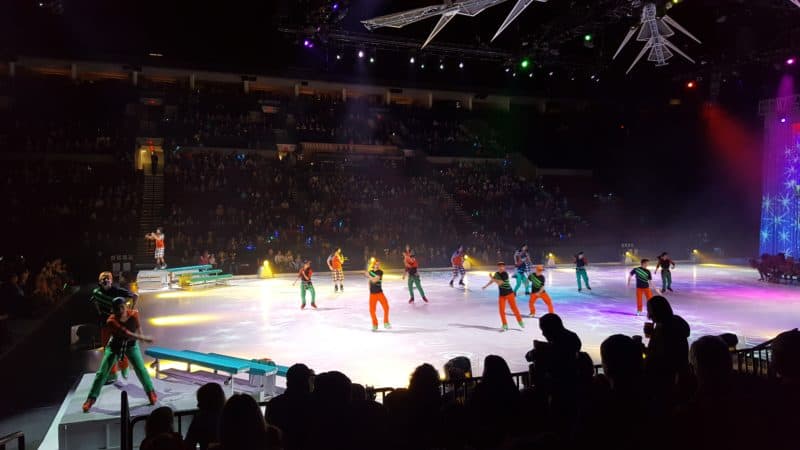 But when they found out Buzz Lightyear and Woody were also a part of the show?! They were even more excited if that was possible. Woody and the Gang taught all of the kids in the audience a fun dance and were able to interact with many of the kids making it a wonderful experience. My personal favorite was watching a very large Hamm (the pig in Toy Story) glide on ice skates around the rink.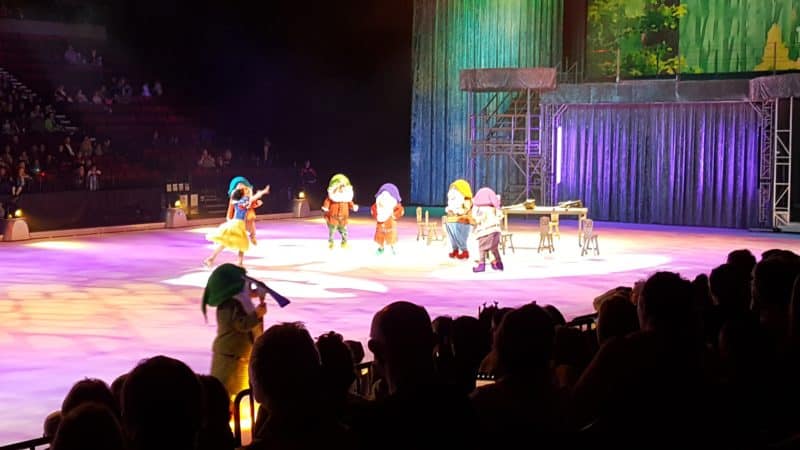 After a quick intermission, we met up with Dory, Marlin, Nemo, and the other creatures in the ocean. Everyone was in awe when we saw Hank the octopus come onto the rink. He was the largest character of the night and was swirling around the ice with no problem!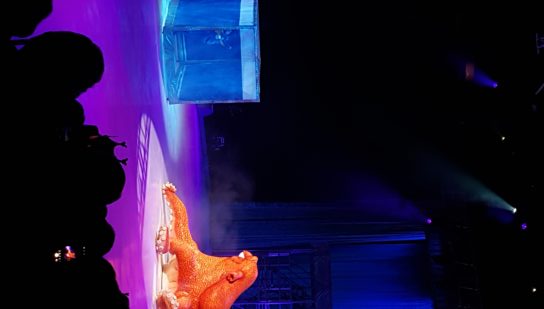 I think we all know that the highlight of the night will always be hearing those first cords of "Let It Go." The stage completely transformed to an icy atmosphere (yeah, I know it was already ice… ;)) and snow actually started to fall. Never have I seen so much magic in little kid's eyes! Elsa climbed her tall, ice staircase, and a castle came down from the ceiling and completely surrounded her in light, snow, and swirling patterns on the ground.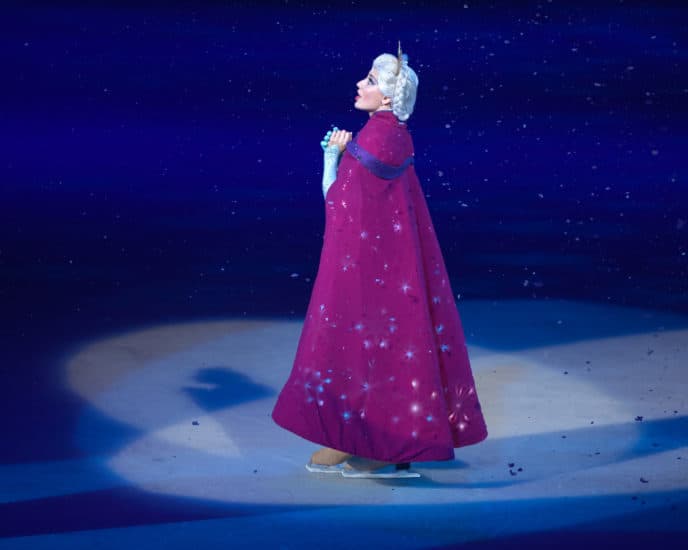 I highly reccomend taking your little ones to this show, it is absolutely magical and will be a night to remember- no matter who their favorite characters are at the time!