Easy Broccoli Cheddar Soup Recipe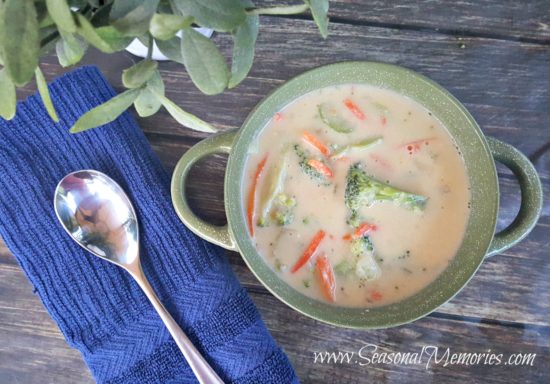 My very first job was working at Panera Bread, and oh my, I may have gained a few pounds working there! The bread, the pastries, and the soup. Particularly the broccoli cheddar soup in a bread bowl. Eventually, after months of eating the same thing, I grew sick of broccoli cheddar soup and haven't touched it in years until last night. In my opinion, broccoli cheddar is one of the best soups only behind Borscht.
Now, I have a husband and a brother who work in construction, and a father who is a firefighter. You don't get between them and a good meal. When I asked them if it sounded good for dinner, I have never had so many volunteers to go to the store if I needed anything! Of course, with a hungry family my size, I ended up making a quadruple batch and several loaves of bread to go along with it.
The Soup:
Ingredients:
2 cups milk
2 cups chicken stock
1 cup half and half
1/4 cup and 2 tbs. butter
1/4 cup dried onion flakes
flour
1 cup chopped onion
1 cup shredded carrots
1/2 cup thin sliced celery
3 cups broccoli chopped into small and medium pieces
salt/pepper to taste
Directions:
-In a small frying pan over medium high heat, saute the onions in the 2 tbs. butter until golden brown and set aside.
-Then, in a medium pot over medium heat, we will make a roux.  Melt the 1/4 cup butter and add in enough flour to make a thick paste. Working quickly not to burn the paste, add in milk slowly mixing as you go. The paste will thicken quickly, keep adding in the milk. Once all of the milk has been added, you should have a thick gravy like texture.
-Then, add the chicken stock, half and half, dried onion, and let the broth simmer over medium low heat.
-Once the broth is simmering, add in the vegetables including the sauteed onions. At this point, reduce heat, and cover for 20 minutes.
-Finally, salt and pepper the soup to your liking and serve with french bread and enjoy!