Disclosure: I partnered with Santa HQ and HGTV to give my honest opinion of the Santa HQ experience. All opinions are my own.
I remember waiting in line for what felt like hours with my siblings to see Santa Claus at the local mall every year of my childhood! With all of his elves watching us in line, we were sure to put our rivalries aside for a bit, being extra loving toward each other, not wrinkling our freshly ironed outfits, and clutching for dear life to our misspelled Christmas lists with sweaty hands.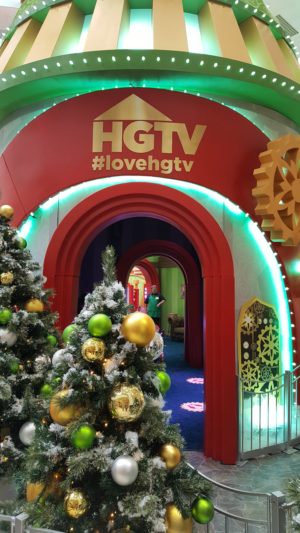 Well, when I took my little one to Santa HQ in Washington Square Mall, I was amazed at how different the Santa experience is from how I remember it! With so many activities and interactive stops, there is no more boredom while waiting in line.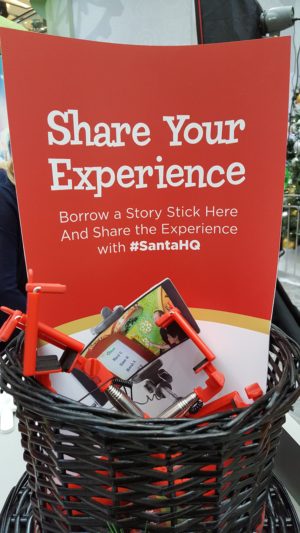 First, you will get a chance to practice your smile with some fun props- you can even borrow a fun selfie stick to take you own photos here, or you can start your photo package with some professional shots.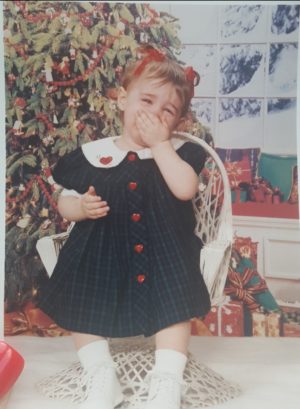 Next, the kids will be faced with the truth… are they naughty or nice?!? Each child enters their name and steps (quite nervously) onto the "Naughty Or Nice O'Meter" and waits while their fate is determined! After some scared looks, my little one was relieved to see that he is resting high up on the nice list- for now. 😉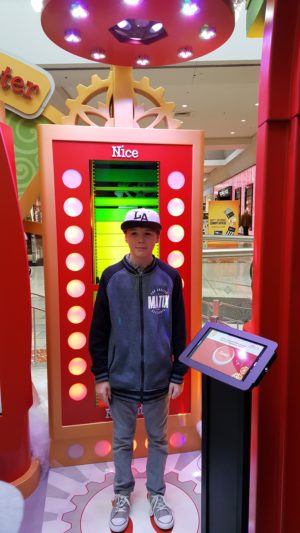 From here, you will be taken into Santa's Control Room. You will get the chance to turn your whole group into a fun animated elf video by capturing photos of each of your family members. Simply enter your email address, and it will be sent to you to share with family and friends!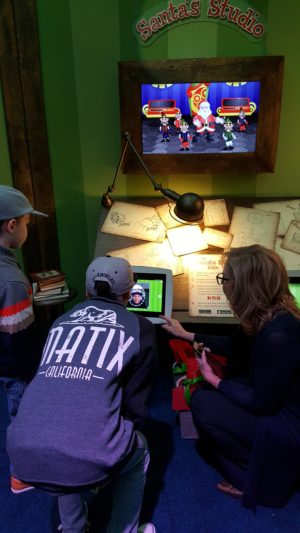 For the tech savvy kiddos in your group, there are tablets supplied to use the Santa HQ app to spot hidden images and fun friends around the control room. You can also download the app on your own device if there are not enough available for your group!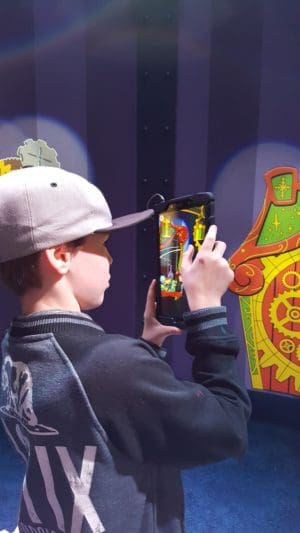 And before we knew it, we rounded the corner and Santa was RIGHT THERE! The kids in our group had nearly forgotten the reason we were here with all the activities and fun they were having. They quickly started rehearsing what they were going to say to the big buy, making sure they wouldn't forget what they really, really wanted for Christmas (even though they have been telling me since September)! Thankfully, he remembered to tell him that he would love a new bike, art supplies, and a remote control car that "goes super fast and can flip."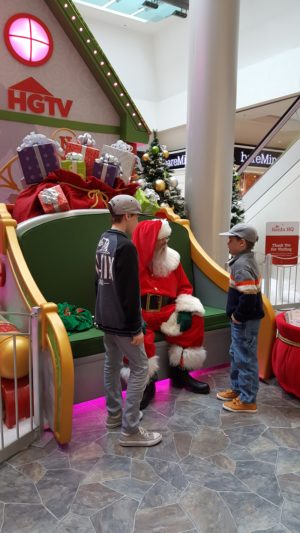 And don't forget- visitors to Santa HQ will be able to enjoy the holiday spirit of giving through HGTV's Help Through Holiday Giving Drive. This wonderful program encourages visitors big and small to donate new, unwrapped toys for local children in need with the goal of collecting over 1,000 toys per center.  HGTV's Help Through Holiday Giving program collected over 66,000 toys in 2016- benefiting local organizations like Forgotten Angel Tree, Salvation Army Angel Tree, Toys for Tots, and Spark of Love Stuff a Bus.