This shop has been compensated by Collective Bias, Inc. and its advertiser. All opinions are mine alone. #SimpleGoodness #CollectiveBias
Spring is here! Okay, I know that's what I said mid January when I saw a ray of sunshine, but the trees are now getting their leaves and flowers are popping up. And here in NW Oregon, 46 degrees means sundress weather. 😉 After all of the "Portland Snowpocalypse" snow and ice storms this winter, I am ready to move on to warmer and sweeter things. I have missed terribly being able to open the kitchen window and bake up a storm, during the colder months.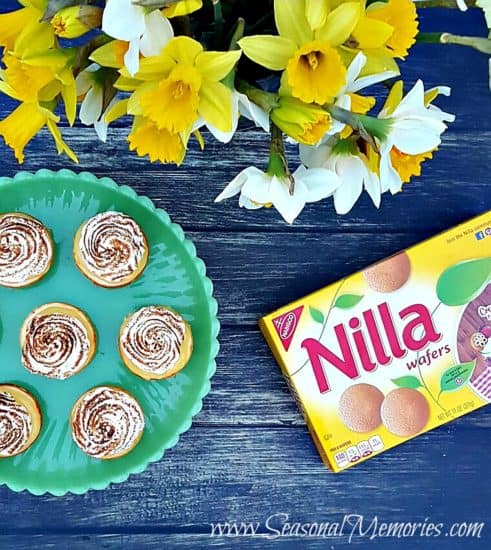 This week I broke out some of my family's favorite spring recipes, and tried a few new ones in preparation for our family Easter picnic. It was clear that my trial recipe for Mile High Lemon Meringue Cheesecake was a hit, and will need to be made again for the picnic!  It may sound like a lot of different flavors in one dessert, and it is, but it came together perfectly in a sweet and tangy way with the lemon and cheesecake, perfectly balanced with a NILLA Wafer crust. I am super excited to make these again, and with one quick stop by Walmart for the ingredients, I'll be in the kitchen again in no time!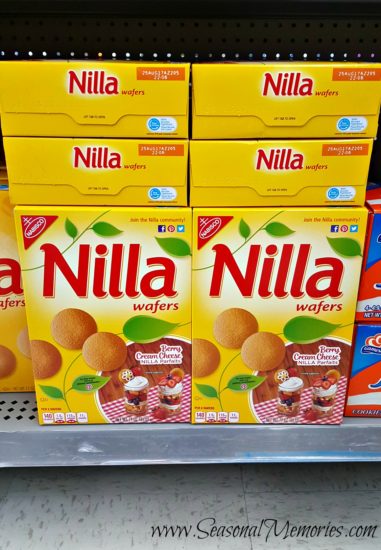 I chose to make personal pies by using finely crushed NILLA Wafers, but you can easily make this a whole pie by using either NILLA or Honeymaid Pie Crusts. Make sure to take advantage of these Ibotta offers when you purchase either of these NILLA products!
The Ingredients:
NILLA Wafer Crust:
1 package NILLA Wafers, finely crushed
1/4 cup flour
1/2 cup sugar
1/2 cup salted butter, melted
Cheesecake:
8 ounce package softened cream cheese
1/4 cup Greek yogurt
1 large egg
1/4 cup sugar
1 tsp. Vanilla extract
1/2 tsp. salt
Lemon Curd:
1½ cups sugar
½ cup cornstarch
⅛ teaspoon salt
4 egg yolks (save the whites for the meringue!)
1¾ cups water
½ cup fresh lemon juice (from 3-4 lemons)
3 tablespoons butter
1 teaspoon fresh lemon zest
Meringue:
4 egg whites, room temprature
½ cup sugar
½ tsp. vanilla extract
The Recipe:
Mix all of the dry crust ingredients into a bowl. Slowly stir in the melted butter with a fork until mixture is damp and crumbly. Place a generous amount into the bottom of each well greased muffin tin, and press firmly.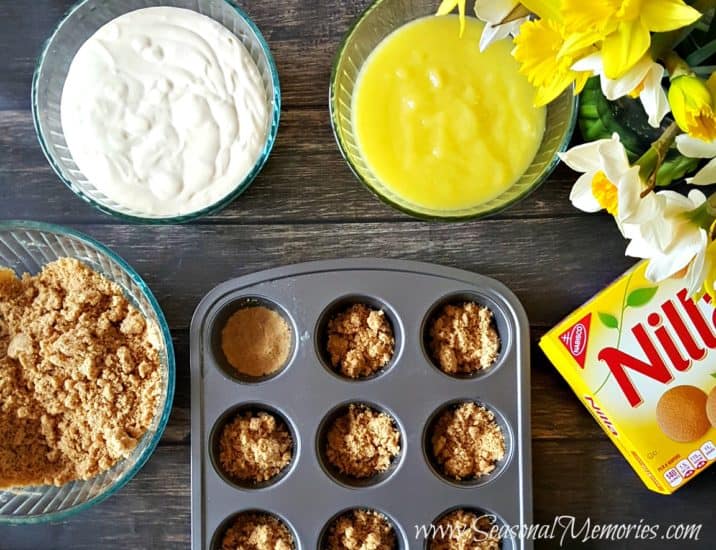 In a mixing bowl, combine all of the cheesecake ingredients and beat well on medium speed until combined. Spoon on top of the crust until it is filled about 2/3 of the way.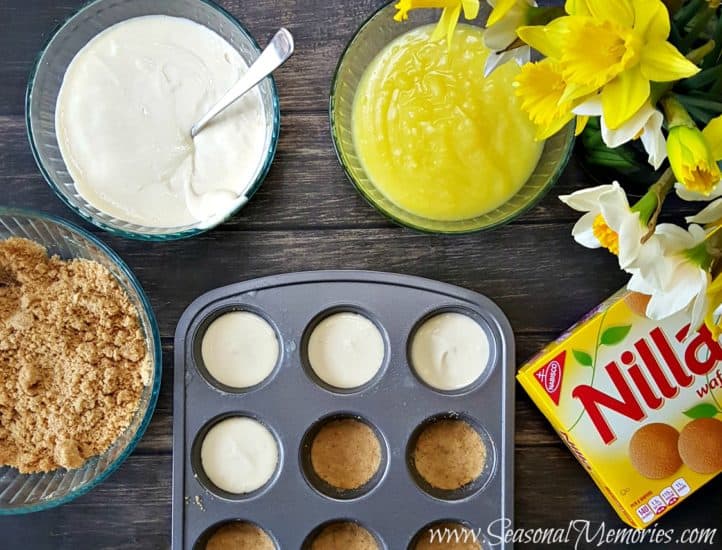 Bake at 375 for 8-12 minutes, until lightly browned on the edges and centers begin to split.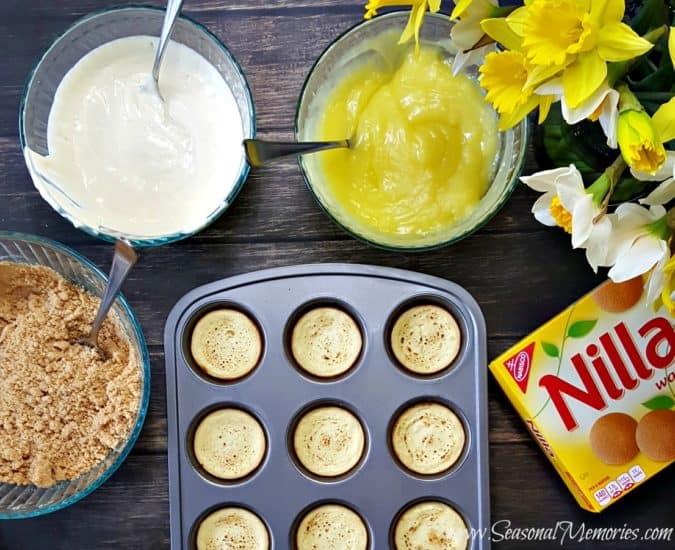 While the cheesecake is baking, combine the first three ingredients of the lemon curd in a saucepan and set aside. Add the egg yolks, water and lemon juice, and stir to the sugar mixture.
Cook over medium heat, stirring constantly until the mixture starts to boil and thicken. Boil for one minute, stirring constantly and remove from heat.
Stir in butter and lemon zest, and set aside to cool with the cheesecake. When cool enough, spoon a generous amount of lemon curd on top of the cheesecake.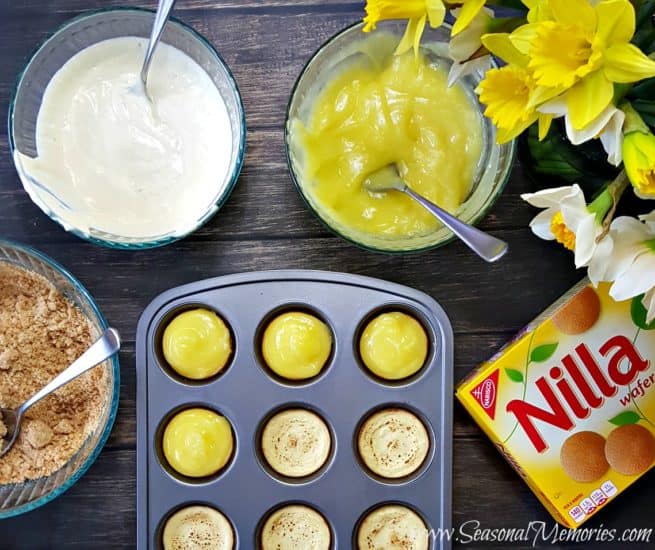 Place them in the refrigerator to cool completely.
While they are cooling, make your meringue. In a mixing bowl, beat your egg whites on medium high until light and foamy. Gradually add in the sugar and continue beating until stiff peaks form. Add in the vanilla extract and immediately place in a piping bag with your choice of tip.
Pipe onto the top of the lemon curd. You can then either bake them at 350 for 5-6 minutes, or use a butane torch to brown the meringue.
Enjoy your Mile High Lemon Meringue Cheesecakes! Be sure to get one before they're gone. 😉