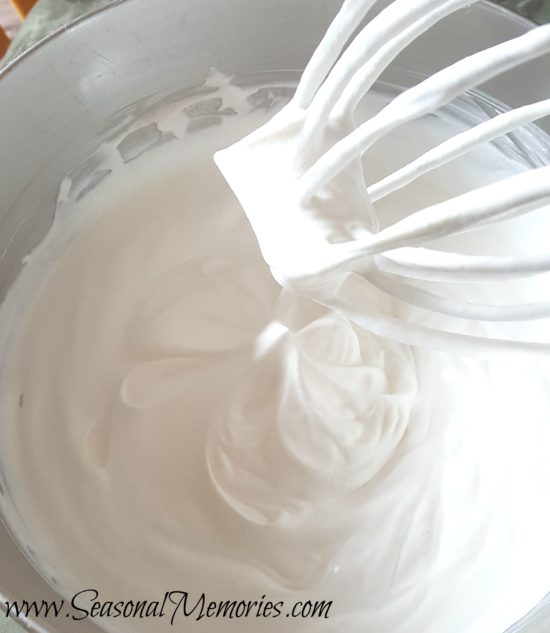 It can be so tempting to just pick up a can of aerosol whipped cream at the store and just be done with it. It is quick, simple, and tastes good. But, next time you are starting to reach for it, look at how many ingredients and chemicals are in it, such as:
Corn Syrup, Maltodextrin, Inulin (Chicory Extract), Cellulose, Mono- and Diglycerides Polysorbate 80, Artificial Flavors,Carrageenan.
Now, I don't know about you, but that doesn't seem very tasty…. What is insulin and other ingredients I can't pronounce doing in my food? The ingredients in my recipe?
Heavy whipping cream, sugar, and vanilla. That's it.
Well, lets get started, shall we?
Ingredients:
1 Pint Heavy Whipping Cream
1/3 Cup Powdered Sugar
2 Tsp. Vanilla
Combine all ingredients into a mixing bowl and whisk or beat on medium high until light and fluffy. Make sure to scrape the sides to incorporate all of the powdered sugar. When finished, taste to make sure the sweetness is to your taste and use immediately!
This whipped cream can be saved for a few days, but store it in a container with a lid or the whipped cream will separate.
Some of my favorite treats to make with whipped cream are: Mock Russian Honey Cake, Spiked Apple Pear Cider,  and Spiced Chai Hot Chocolate.
Enjoy! 🙂