Mmmm…. Chai, hot chocolate, and toasted marshmallows? What more could you want?!
This is the ultimate rainy day drink, and it is made entirely from scratch. I added a unique touch by toasting the marshmallows over my stove before plopping them in the cocoa. You can opt out of toasting them, but it does add a different feel.
Ingredients:
6 cups milk
1 Chai tea bag
1 tsp. Vanilla extract
1 cinnamon stick
few shakes ground clove
few shakes ground cinnamon
few shakes ground nutmeg
few shakes ground allspice
1 cup semi sweet chocolate pieces
1/4 cup ground sugar
12 toasted marshmallows
Whipped cream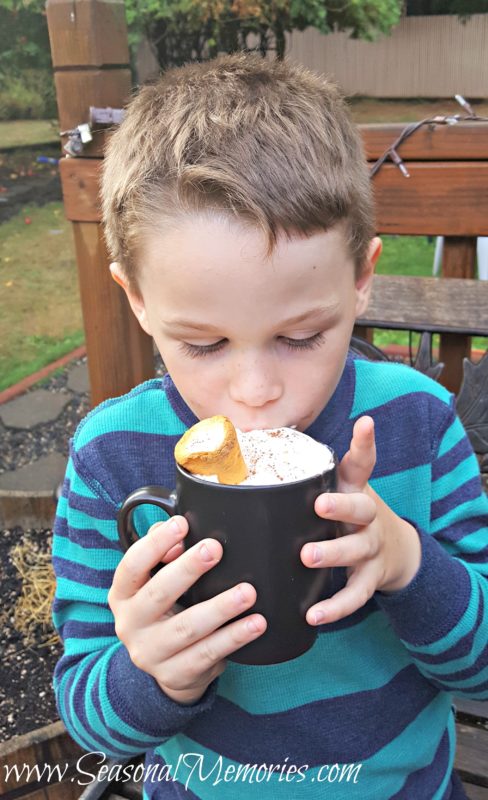 Directions:
– Heat the milk in a heavy pot over medium heat. When the milk starts to simmer, add in the tea bag, vanilla, and all spices. Turn the heat down to low and cover for 15 minutes.
-While the cocoa is simmering, place the marshmallows on a wooden skewer and hold over a stove burner on high. Roast the marshmallow as you normally would, and put aside to cool.
-Remove the cinnamon sticks and tea bag. Stir in the chocolate pieces until thoroughly blended. Add in sugar to taste. Serve hot with whipped cream and toasted marshmallows. Enjoy!