When you stuff food…. with more food? It automatically becomes 110% better, no matter what you are stuffing with what! I love quinoa,but sometimes it can be a little plain for me, so I decided to dress it up a bit and make it the main course. Stuffed inside a roasted tomato of course.
This spicy quinoa dish is the perfect vegetarian meal, or you can easily add some chicken for a little extra protein. Feel free to adjust the seasoning to the spiciness of your liking as well!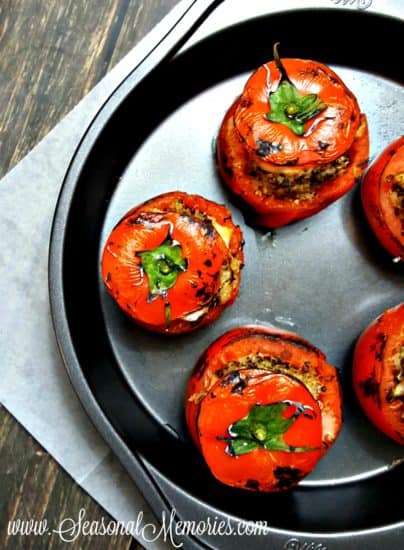 The Ingredients:
-1 1/2 cups quinoa
-3 cups vegetable or chicken stock
-6 large tomatoes, hollowed
-1 large tomato, diced
-1 yellow onion, diced
-1 clove garlic, minced
-1 chicken breast diced, optional
-1/4 cup brown sugar, packed
-1 tbs. chili powder
-1 tsp. cayenne pepper
-1 tsp. curry powder
-1 tsp. cumin
-olive oil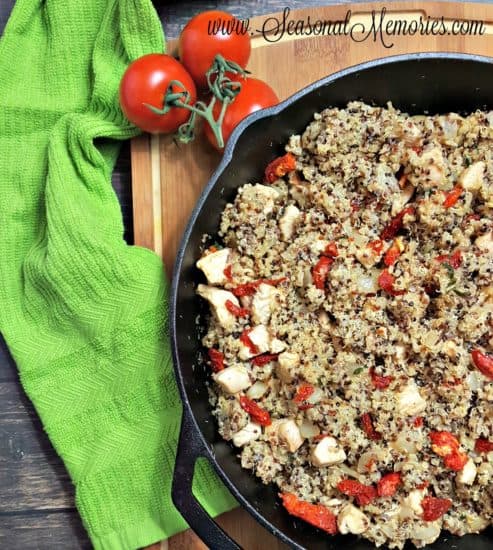 The Directions:
-In a medium pot, bring your vegetable stock to a boil. Add in the quinoa, reduce to a simmer, and cover. Cook for 15 minutes and fluff with a fork.
-Heat a large pan over medium/high heat and coat with olive oil. Saute the onions, diced tomato, garlic, and chicken until golden and cooked through.
-Add your quinoa to the pan, and lightly fry together. Add in all of the seasonings and stir gently to incorporate.
-Cover a pan in foil and place the hollowed tomatoes apart from each other. Spoon in the quinoa mixture and place the tomato top back on.
-Broil the tomatoes on high for 10-15 minutes uncovered or until just slightly getting blackened. Enjoy!