Spiked Apple Pear Cider Recipe: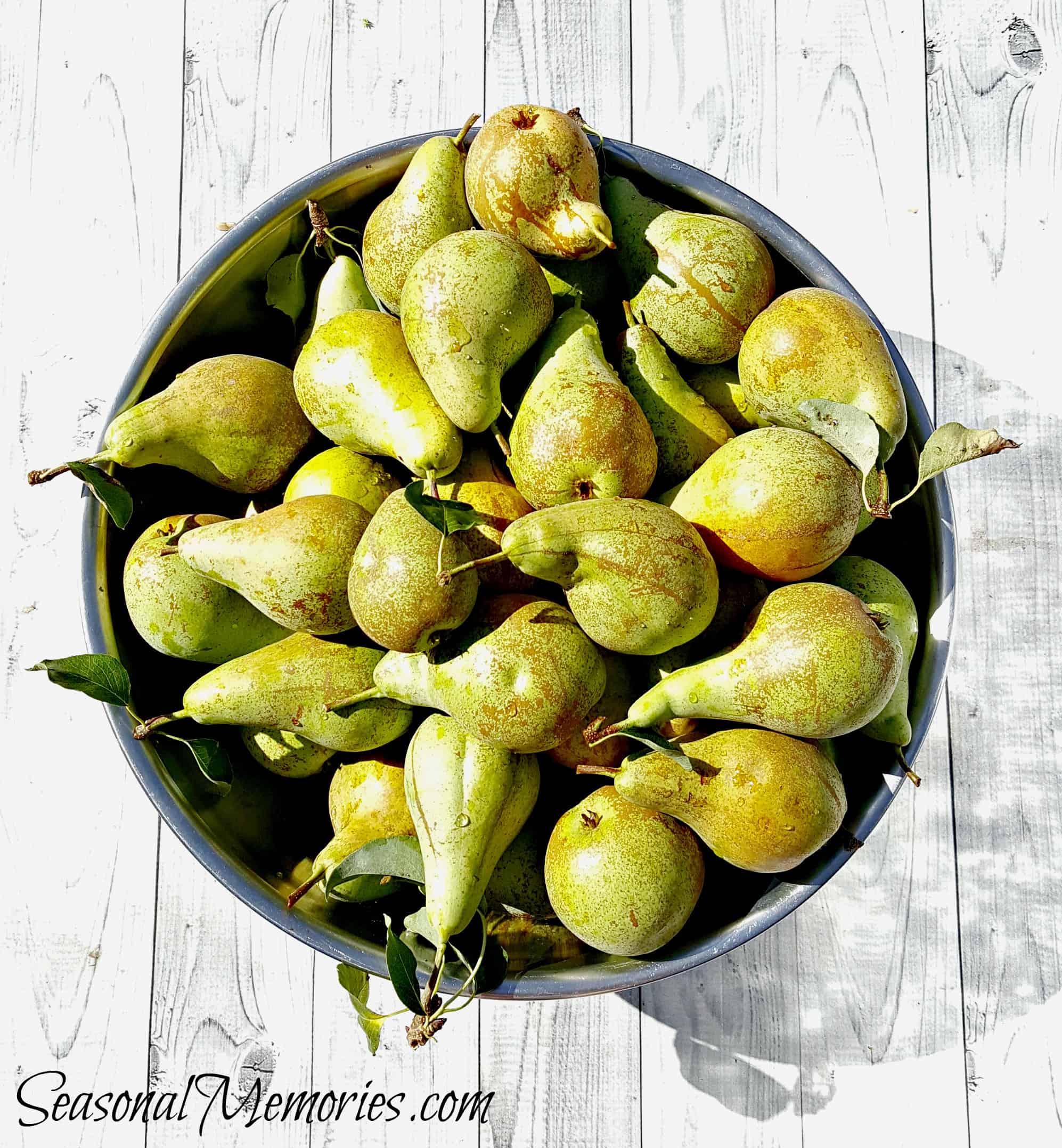 I'm the person who bundles up in a wool sweater, leggings, scarf,  and sips on cocoa on a porch when I feel the first cool breeze of "Autumn"…. In June…. Not even kidding.
You could say that Autumn is my favorite season, but that is an understatement. I absolutely love Autumn and everything surrounding it. Pumpkin patches, corn maizes, apple press parties, and the colors. Everything about is screams happiness to me.
This year, our apple and pear trees did extremely well. In fact, they may have done a little too well. After giving neighbors and friends all the fruit they could take, we still had buckets.
There are many things we made with these, like Apple-Pear Sauce and Pear Spice Cake, but my favorite was definitely the Spiked Apple Pear Cider! This is a great choice of drink to (literally) have on your back burner. Since the alcohol isn't added to the drink until you serve, you can have is as an option for children and adults at the same time. And, once you smell it simmering, you will want to have it on your stove constantly!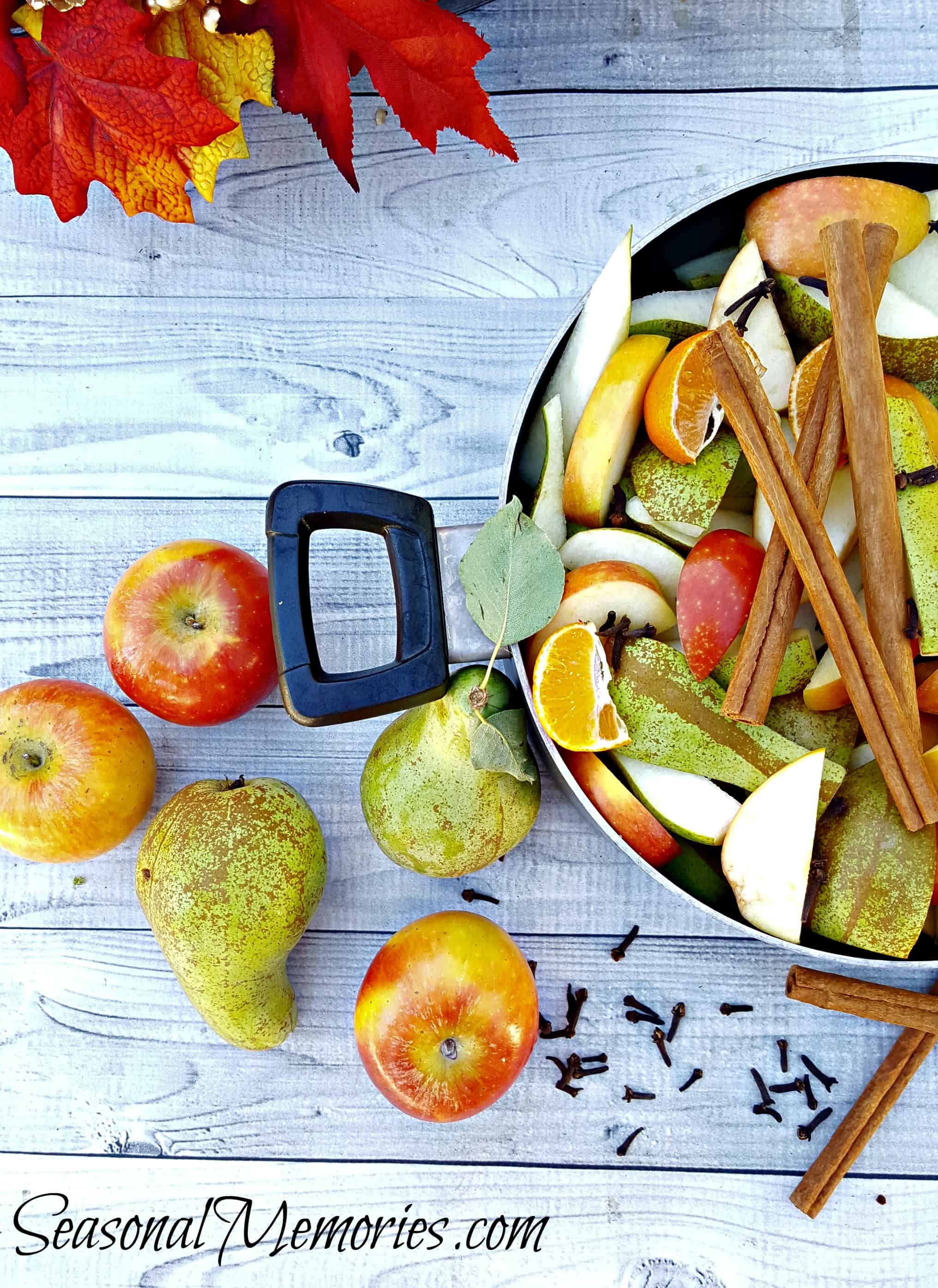 Recipe:
Cider:
8-10 fresh pears washed well and sliced
4-6 fresh apples washed well and sliced
1 large orange sliced
12 cups water
3 cinnamon sticks
1 tbs. whole cloves
3/4 cup sugar
Top it off:
Peach Schnapps
Whipped cream
Step 1.
Place all of the ingredients in a pot over medium high.
Step 2.
This is easy, there is no step 2!
Simmer all of the ingredients for at least an hour, but up to 48 hours. The longer you steep it, the better it tastes.
When ready to serve, add 1-2 oz. of Peach Schnapps and top with homemade whipped cream. Enjoy your Autumn drink (whether it's Autumn or not)!