This shop has been compensated by Collective Bias, Inc. and its advertiser, Walmart Family Mobile. All opinions are mine alone. #YourTaxCash #CollectiveBias #Ad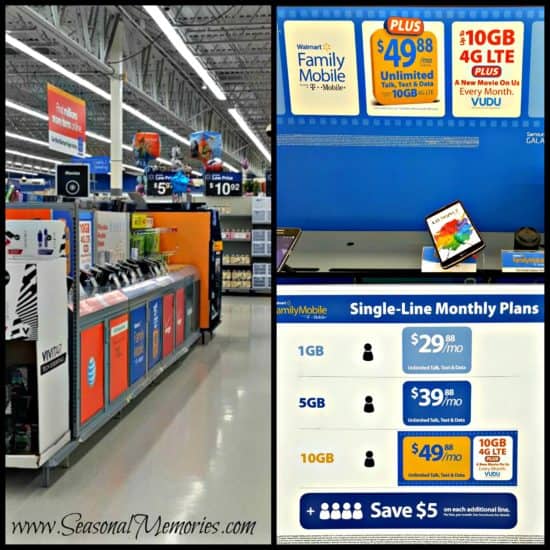 A few weeks ago, my family took advantage of our tax refund and switched to Walmart Family Mobile Plus. And it has been the best decision! By using our tax cash to switch to Walmart Family Mobile Plus, we will be able to see the benefits all year with VUDU movie nights, staying in touch with family and friends, and planning activities like this family night with the money we're saving by switching. I am so glad we chose to have our tax refund go toward something we will be able to enjoy all year long!
In my last post, I showed you how not only it has helped us stay on budget, but we get Unlimited* Talk, Text, and Data and a free $7 VUDU credit each month; that's enough to cover a newly released movie rental! What other carrier gives you all of this for only $49.88 a month?!
*INCLUDES UP TO 10GB OF 4G LTE† DATA THEN 2G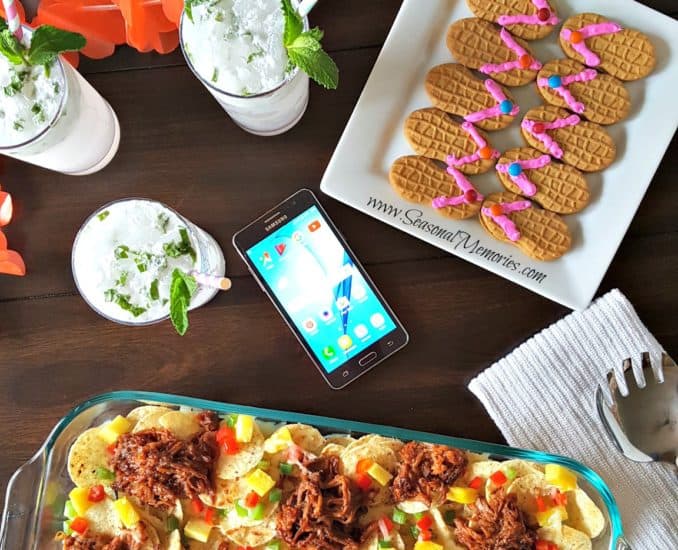 It was so easy to sign up, too. Just purchase your phone (or bring in your own) and a SIM Kit, pick your plan, then boom- you're ready to go! And since the Walmart Family Mobile Plus Plan bills you later, you only have to pay $19.88 for the SIM kit when you sign up.
While we were reviewing all of our plan options, she finally decided on the Samsung Galaxy ON5, which has been a great choice. And since it was on rollback for only $69.00,* (regular price $119.00) it was even better!
*ALL PRICES FOR PHONES AND PLANS INCLUDED IN THIS POST ARE ACCURATE AS OF THE DATE OF POSTING; HOWEVER, THESE PRICES ARE SUBJECT TO CHANGE. PLEASE REFER TO THEIR WEBSITE OR YOUR LOCAL WALMART FOR CURRENT PRICING.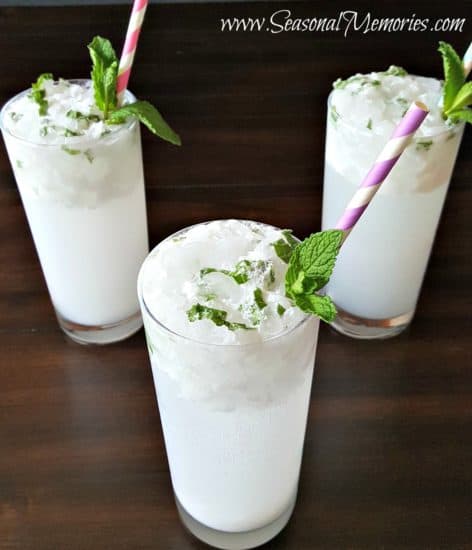 In a family of nine, things can be pretty stretched throughout the year. That is why we take advantage of tax season to do all those little things we have put off such as  outdoor projects, spring clothing shopping, and upgrading our technology.
In my last post, my sister was the latest family member to join Walmart Family Mobile Plus and the "Not A Flip Phone Club", and we decided to have a fun family night in with crafts, food, and a newly released movie with her free VUDU movie credit.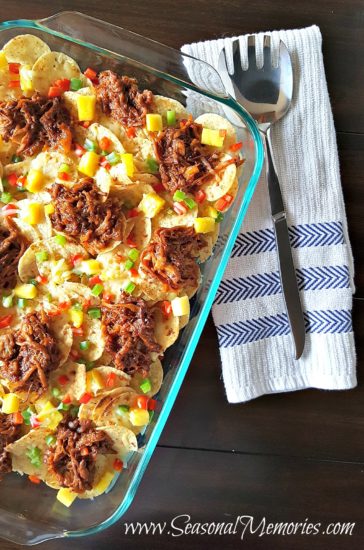 It can be so hard to plan a family night when you have such a large family. It seems you never have a night were someone doesn't work, have practice, or already have other plans. But, we finally did it, and we nailed a date down fast!
Since spring and warmer weather has finally arrived, it only seems right that we host a Hawaiian themed party! We made delicious food like pulled pork and pineapple nachos, flip flop cookies, coconut lime sparklers and more!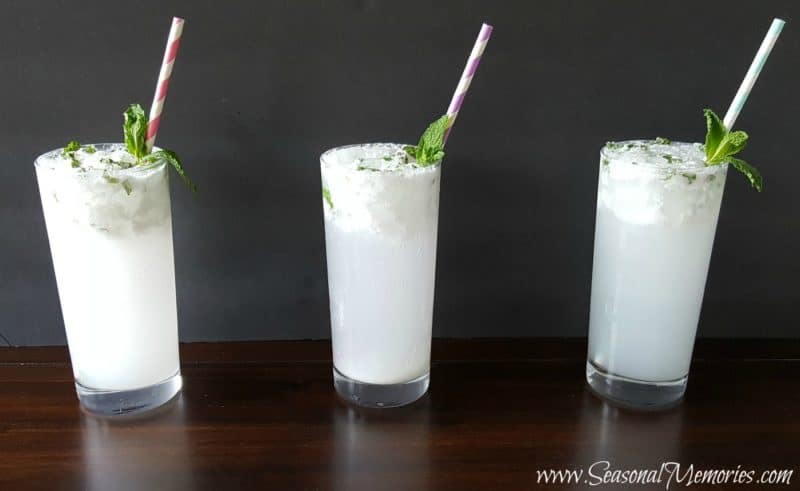 When the night came, we put on our leis and grass skirts and waited for the cousins and close neighbors. When everyone arrived, drinks were make, cookies were eaten, and it was time for crafts! We decided to make felt Hawaiian flower clips and magnets. They are so easy to make, and look so cute in the hair or on the fridge.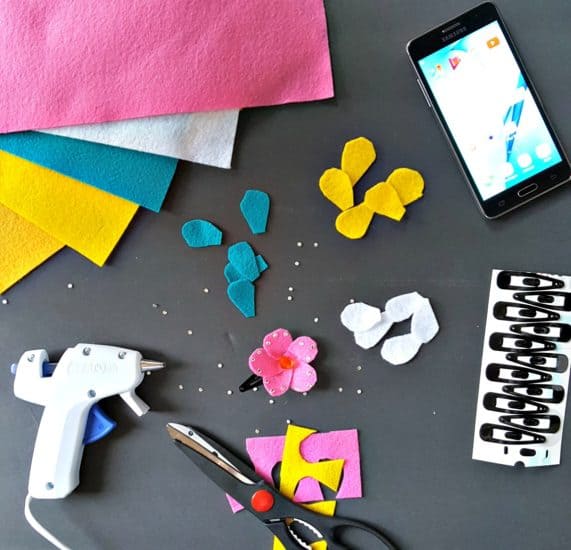 Just cut out five equal shaped petals, and hot glue them together layering one petal over the other. Feel free to add gems or use multiple colors together. Make it fun! Then, hot glue the flower onto a hair clip or magnet depending on how you want to wear or display it. You could also string them together to make your very own homemade lei.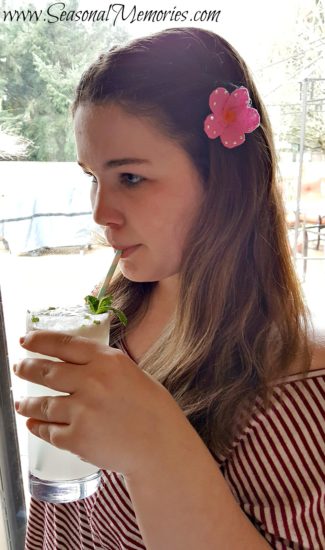 After our bellies were full, and we refilled our drinks, it was time to pile into our living room and decide on a movie. Using our VUDU credit was so easy through our ROKU device. You just connect it to your television and go! Your phone can also be streamed to your Smart TV via a compatible device. The only hard part about it, is agreeing on what you will watch. 😉
Coconut Lime Sparkler Recipe:
1/2 cup water
1/2 cup sugar
1/4 cup cream of coconut
lime juice
lemon lime soda
Directions:
Heat the water and sugar over medium heat until sugar is dissolved. Whisk in the cream of coconut and set aside to cool. Fill four large glasses with crushed ice and add a splash of lime juice. Divide the coconut mixture between them and tom with lemon lime soda. Enjoy!
Pulled Pork and Pineapple Nacho Recipe:
1 small pork shoulder
BBQ sauce
1/4 cup honey
1 TBS minced garlic
Large bag tortilla chips
1/2 small green pepper
1/2 small red papper
1 jalapeno
1 cup diced pineapple
1 cup cheese
Any other toppings you desire
Directions:
Place pork shoulder in a crock pot with the BBQ sauce, honey, and garlic. Cook on high until done, and shred. Add more BBQ sauce.
Place the chips in a large pan, and place all of the toppings and pork on top. Bake covered in the oven at 350 until warm and the cheese is melted. Take out and enjoy!