I swear I am having more cravings while breastfeeding than I ever did while pregnant, and I am eating like. All. The. Time. So when I am up at 1am, 3am, and 5am nursing, and truly feel like making a four course meal or something, I need to have other quick, easy, and satisfying options ready to go. Also, preferably something that is quiet to make and eat so I don't wake the little one, and not too messy (although, I've totally licked BBQ sauce off of his head while eating a pulled pork sandwich and nursing at the same time….). When I made these super easy taco flavored chickpeas for the first time, I was hooked!
These are one of those stupid simple and addictive recipes that you would have never thought of. I mean, I don't think I've ever eaten a whole chickpea before this. But they are delicious and perfect to keep on hand. Learn how to make them below!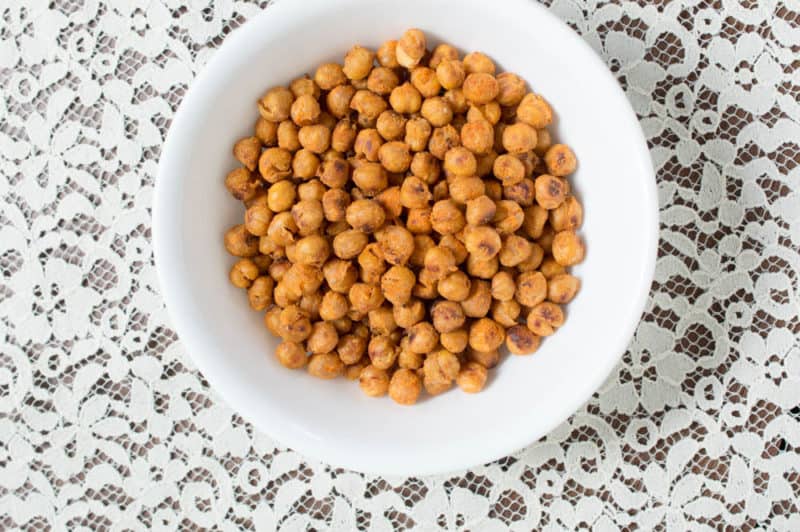 The Ingredients:
1- 15oz can chickpeas
1 tbsp. taco seasoning
1 tbsp. olive oil
The Directions:
Preheat oven to 400*
Drain and rinse chickpeas.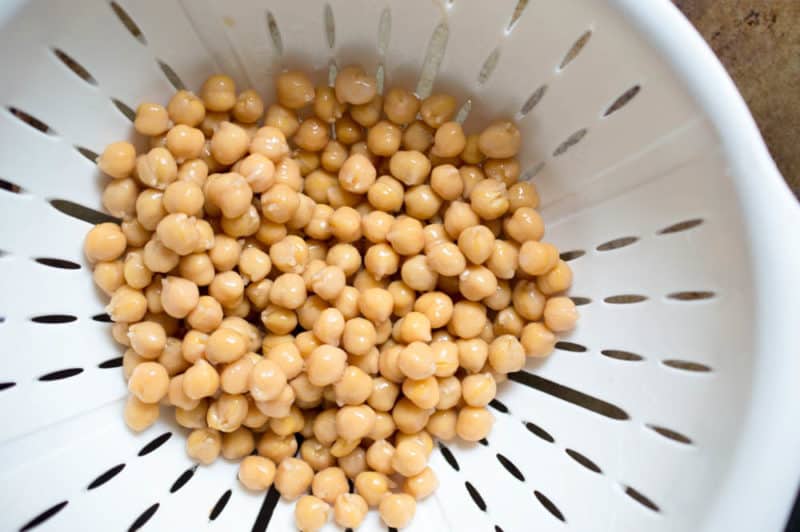 Dry between paper towels or dish towels.
Add chickpeas and olive oil in a bowl and toss to coat.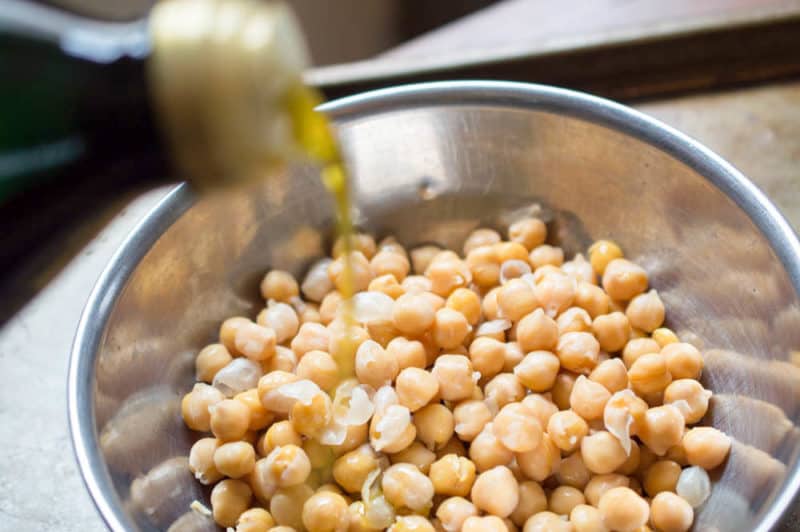 Place chickpeas in a single layer on a baking sheet.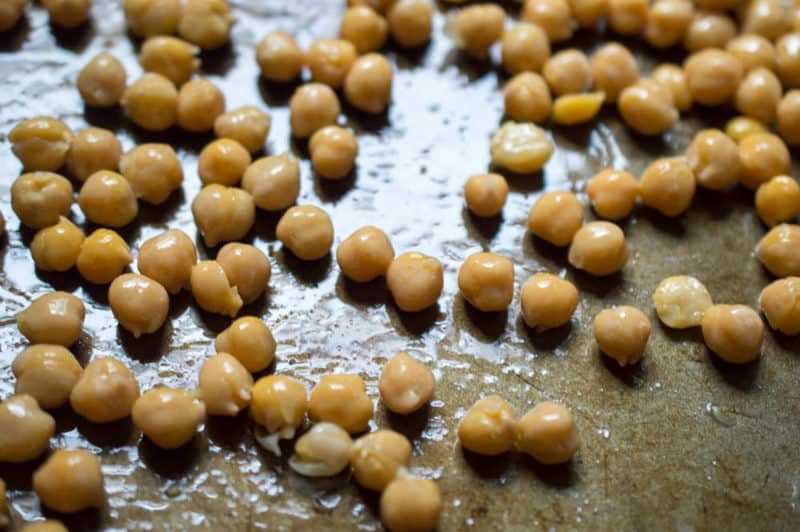 Bake for about 25 minutes, shaking every 8-10 minutes.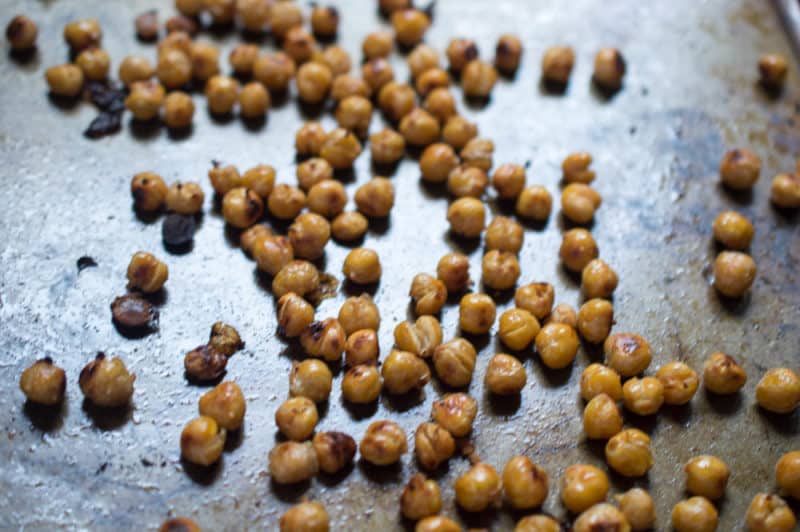 Add to a bowl and toss well with taco seasoning. Put in colander or mesh strainer and shake around to remove any excess taco seasoning.