This shop has been compensated by Collective Bias, Inc. and its advertiser. All opinions are mine alone. #SkinEssentials #CollectiveBias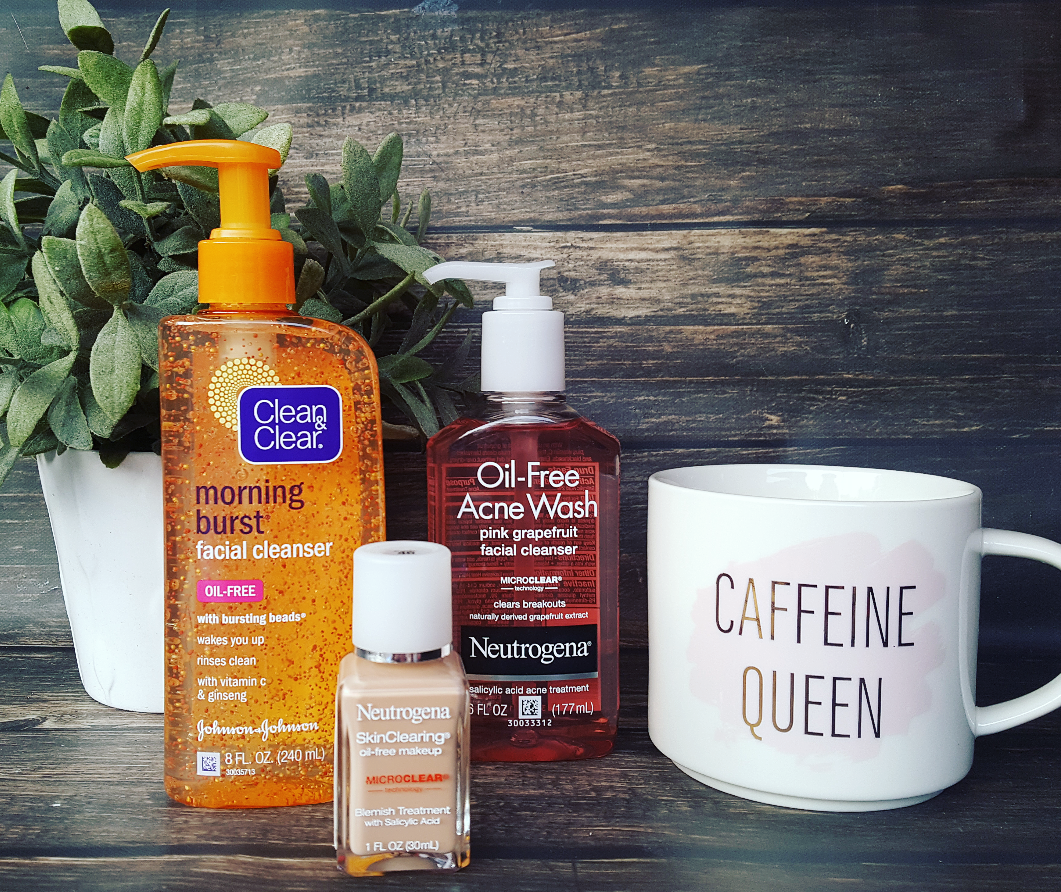 Even though your local stores have been advertising Back To School sales since May, it is NOW time to start thinking about this school year! And I don't know about you, but I am so excited to go back to college this Fall. After a wonderful Summer of simultaneously being productive and slacking off, I'm ready to get back to the routine of a school schedule.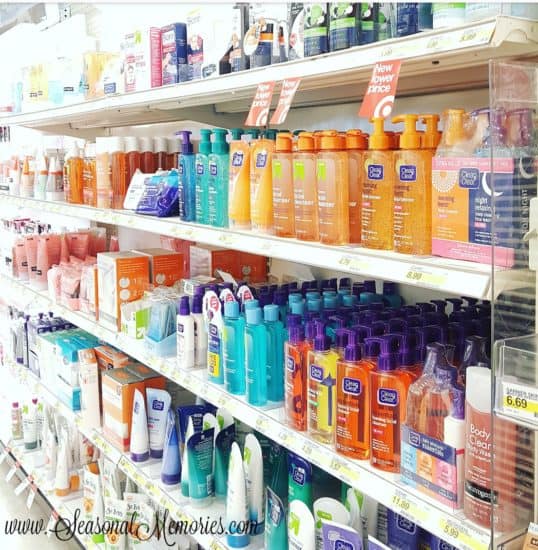 After a Summer filled to the brim with record breaking temperatures, adventure, oily sunscreen, and tons of makeup, my skin is at its all time low right now. That is why I stopped by Target and have started nursing my skin back to health with Neutrogena® and Clean & Clear®. My absolute favorite product is Neutrogena® Oil-Free Acne Wash Pink Grapefruit Foaming Scrub. With natural grapefruit extract and vitamin C, this oil-free scrub gently smooths away roughness without over-drying or irritating acne-prone skin. This has been perfect for me since I have been breaking out like crazy from over using sunscreen(hey, better than being burnt to a crisp!).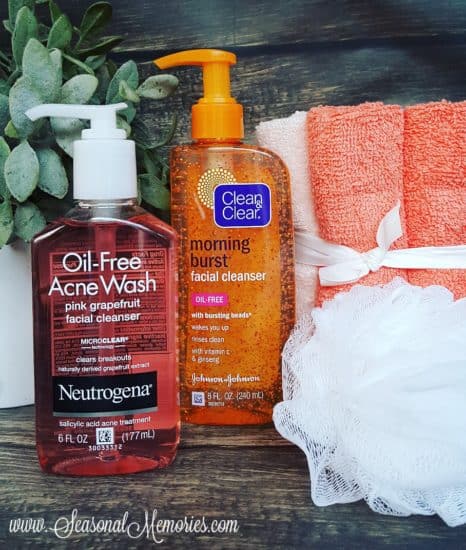 I have also switched out my foundation for Neutrogena® SkinClearing Liquid Makeup. It not only covers blemishes beautifully, but it actually TREATS your acne all day while you wear it while still being breathable! I am definitely not going back to any other foundation after seeing the results of wearing it daily.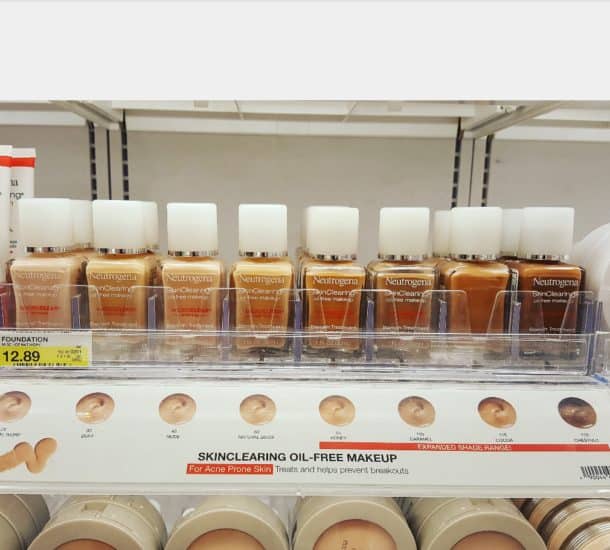 At the end of the day I wipe it all away easily, and start every morning energized with Clean & Clear® MORNING BURST® Facial Cleanser. Since I like to press snooze once or twice or maybe five times, I don't have as much time to look as wide awake as I'd like. Washing my face is my way of looking like I've been up for hours, when in all honesty I woke up 10 minutes before I went out the door. 😉
Check out these awesome promotions going on for my favorite Neutrogena® and Clean & Clear® products!
CARTWHEEL – If you haven't discovered Cartwheel yet, download the Cartwheel app for extra ways to save at Target, and catch the great offers during August on all your favorite Neutrogena® Cosmetics.
Neutrogena® Cosmetics – Stop by your local Target this weekend, Thursday-Sunday, and get 20% off any Neutrogena® cosmetics product.
AND
Save 20% on Neutrogena® cosmetics every weekend in August, Thursday-Sunday, with your Cartwheel app.
Neutrogena® facial skincare- Buy any 3 Neutrogena® facial skincare products, and get a $5 gift card.
Clean & Clear®- Buy one Clean & Clear® product, get one 25% off.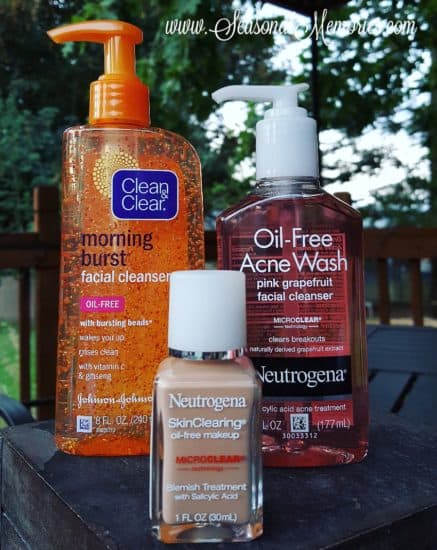 While my skin looks great every year, I know the school year jitters and stress over dorm room decorating will soon be here. So be sure to pack your Neutrogena® and Clean & Clear®, and check out my college dorm hacks below!
Create a magnet makeup board- Depending on your dorm room, space may be hard to come by, and you won't want to trek to the bathrooms every time you need to apply makeup. Take a picture frame, replace the glass with a metal board, and cover with decorative paper. Add a small magnetic strip to your brushes and favorite makeup, and hang right up!

Invest in a nice pair of slippers- Slippers will become your best friends! Whether it is just for around your dorm, or midnight trips to the bathroom, having a comfy pair that will last the whole school year with be a relief.
You will miss your kitchen- Yes, you will get hungry outside of cafeteria hours, and you can't afford to plunk quarters in vending machines all year. Invest in a small cabinet or nightstand with a door to store some snacks, drinks, and comfort foods. P.S. You will score brownie points if you share with your roomie!
Bring a wax warmer- Most (if not all) college dorms do not allow candles to be burned in rooms. If you are like me, you just want to burn your favorite scent all through Autumn! Compromise and use wax melts instead! Be sure to check with your campus to make sure they are allowed since some models can pose a fire risk.

Stock up on TP- If you happen to be lucky enough to have a bathroom in your dorm, you will most likely be responsible for stocking your own toilet paper. This can be easily overlooked if you have never had that responsibility!
Bring a small coffee pot- Coffee will be your lifeline. Coffee is life. Brewing a pot in the morning will make you feel like you are home again. This was one of the few scents that helped me with my home sickness. Every morning my mom and I would brew a pot and sip it on our back deck. Keeping this routine helped me feel close to her when when we were apart.

This post is sponsored by CLEAN & CLEAR® and NEUTROGENA®. I only recommend products I use personally and believe my followers will also enjoy! Some of the products mentioned were provided by CLEAN & CLEAR® and NEUTROGENA® for this review.