This shop has been compensated by Collective Bias, Inc. and the Coca-Cola Company. All opinions are mine alone. #TailgateRefreshed #CollectiveBias
Here in Northwest Oregon, we have been cursed with several damaging wildfires recently. My own home has been at one level of evacuation or another for two weeks now. With all of the smokey air, sad news, and depressed attitudes, I decided enough was enough. I swung by my local Albertsons on the way home from work to pick up some fixings for my family's favorite meal, and we were going to have our first tailgating party of the year whether smoke or sunshine! Among the things I bought was a giant pork shoulder roast and COCA-COLA® ZERO SUGAR for sweet, melt in your mouth pork, and of course- horseradish and beets for a spicy slaw to balance it out.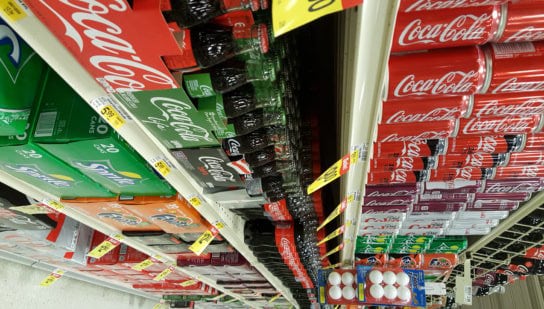 I called up my parents, siblings, and neighbors and it was officially a party in the midst of disaster. But hey, it's life and you have to make the best of it! My dad is a Firefighter in Washington and he had just gotten back in town the night before from fighting the wild fires by the Canada border. After nearly a month of that, he was thrilled to finally have a home cooked meal and great company.

When I got home, I put the pork shoulder in the crock pot, the COKE ZERO SUGAR in our coolers, turned on the news, and I couldn't believe my eyes! It was going to rain tonight. Now, to anyone else, that would mean your tailgate is ruined. But, to an Oregonian who is seeing rain for the first time in months, it was the best thing in the world!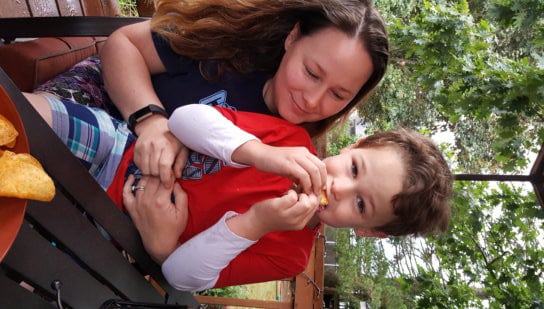 As I was shredding the pork, I heard the first pitter patter of rain and couldn't help but open the window and smile. I also looked at the clock and realized people would be showing up anytime. So I cracked open a bottle of Coca-Cola and got to work. Most people would never know, but I also add a bottle to the pork at this point. I love how it brings an unexpected twist of flavor to the meal- especially since the new COCA-COLA ZERO SUGAR has more real Coca-Cola flavor, without any of the sugar.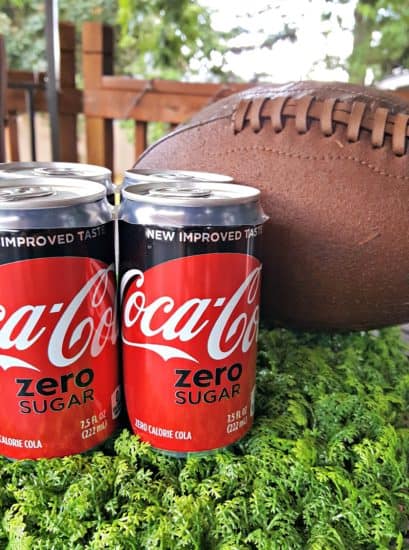 While the pork is simmering away in it's secret sauces and spices (revealed below), I get to work on my homemade slaw. Using plenty of horseradish gives it just enough of a kick to balance out the sweet pork, while the fresh grated beets give it a beautiful color I have never seen anywhere else! Outside, my husband is busy popping up our canopy, and setting up chairs just as everyone arrives at the door.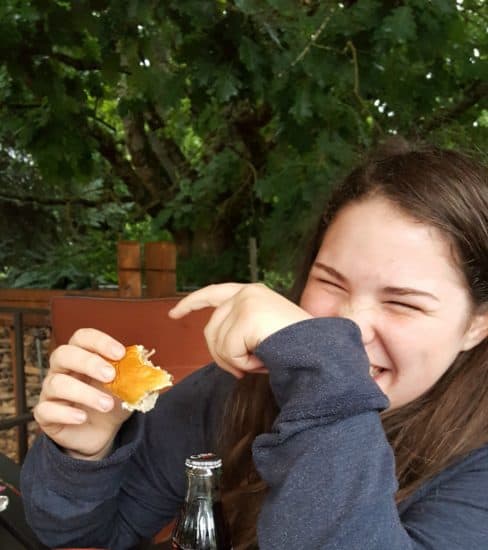 Within seconds, everybody has either a Coca-Cola or pork slider in hand and is breathing in the smell of fresh rain instead of fire for the first time in weeks. Before settling down for the game, the kids are playing in the puddles with beet stained lips while adults are laughing with each other- in deep conversation. Looking around, I can see what a difference one small evening can make and just how many memories can come out of it. Even in the worst times of chaos: family, friends, and Coca-Cola are just what you need.
Find a store near you that carries COKE ZERO SUGAR HERE and enter the Coco-Cola Football Consumer Sweepstakes HERE!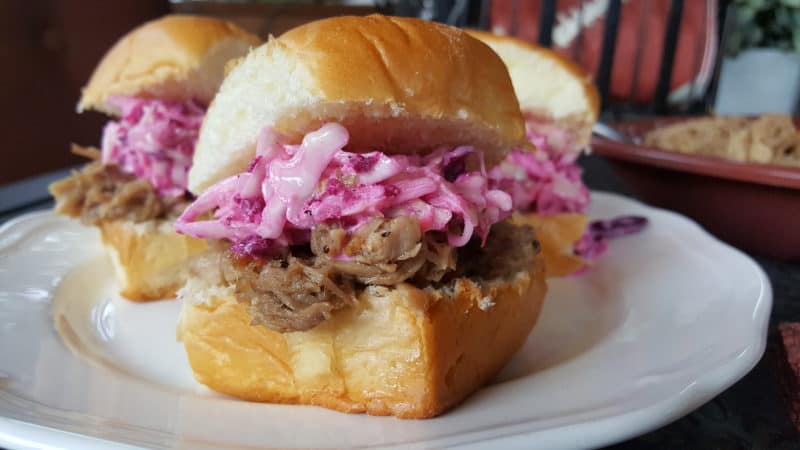 Sweet Pulled Pork With Spicy Beet Slaw:
Ingredients:
Pork:
Pork Shoulder Roast
1/2 Onion, diced small
1 Tbs. Garlic, minced
8oz COKE ZERO SUGAR
1 1/2 cups Brown Sugar
2 Tbs. Worcestershire Sauce
Salt and Pepper
Slaw:
1 cup Mayonaise
3 Tbs. Lemon Juice
2 Tbs. White Vinegar
1/2 cup Sugar
Horseradish
Salt and Pepper
6 cups Cabbage, chopped thin
1 cup Carrots, grated
1/2 cup Beets, grated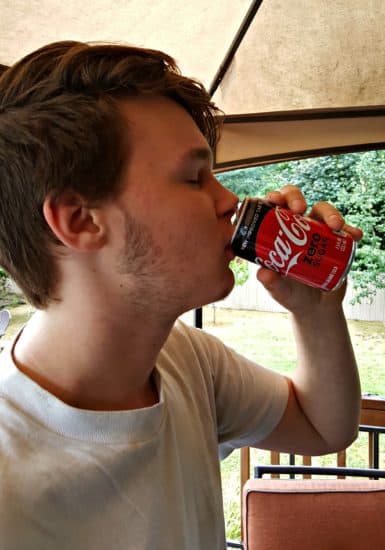 Recipe:
Wash the pork roast well and place in your crock pot. Add the diced onion, garlic, salt and pepper, and turn on high for 3-5 hours depending on the size. Your pork should pull apart easily when it is finished cooking.
Pull out your roast and drain the liquid in the crock pot, reserving 1/2 cup. Remove all of the fat and shred the pork. Place back in the crock pot and keep on high heat.
Add the rest of your pork ingredients to the crock pot and let simmer.
In a small mixing bowl, combine the first 6 ingredients of the slaw and whisk well.
Pour over the top of the cabbage, carrots, and beets and stir until combined.
Load onto your slider buns, and enjoy!