This shop has been compensated by Collective Bias, Inc. and its advertiser. All opinions are mine alone. #CapturingTraditions #CollectiveBias
I absolutely love having and extensive garden during the summer. But, sometimes my eyes can be bigger than my family's stomachs when it comes to buying seeds and starters. That is how we end up with buckets of tomatoes, strawberries, and dozens of zucchini the size of your arm! But, being a large, frugal family, we will never let any of it go to waste.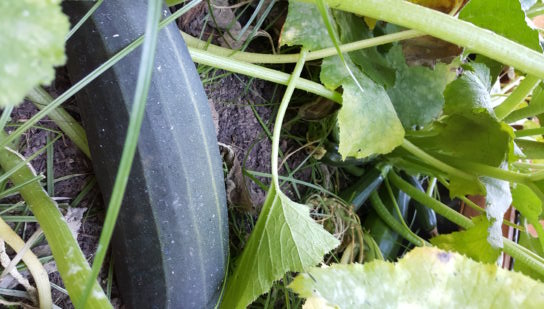 Whether we are making homemade pasta sauces, jams and jellies, or loaves of zucchini bread, we are sure to use every last bit of fresh goodness. My favorite large batch item to make is definitely my mom's recipe for Cinnamon Zucchini Bread. And of course, you have to eat it straight from the oven with Gold n' Soft that we grabbed from our local Fred Meyer- burning your tongue along the way!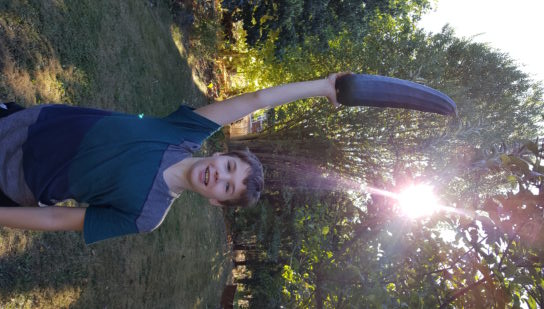 I just made several batches for the first time this summer, and my little brother looked thoroughly disgusted when I told him what I was making. To even get him to take a bite took a load of convincing. But once he discovered the sweet, salty, buttery taste, several of the mini loaves mysteriously disappeared throughout the day. 😉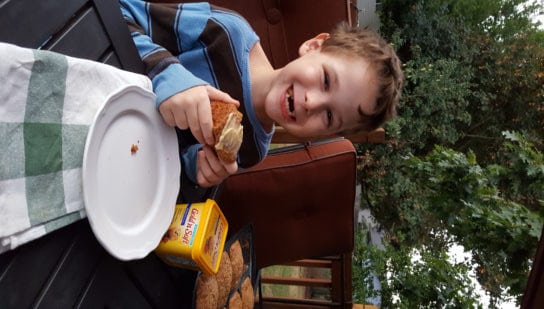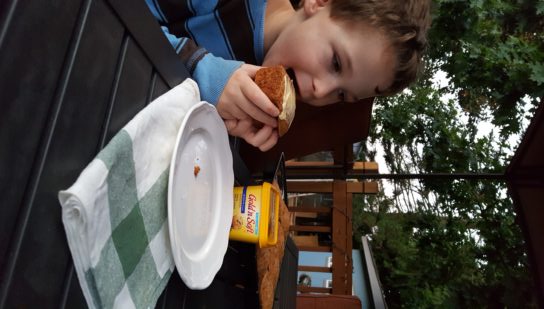 I don't even blame him! Gold n' Soft has the great taste of butter with no cholesterol or hydrogenated oils, I feel great about spreading it on our treats for that extra flavor. I also love that it now comes in a smaller 15oz container- perfect for smaller households!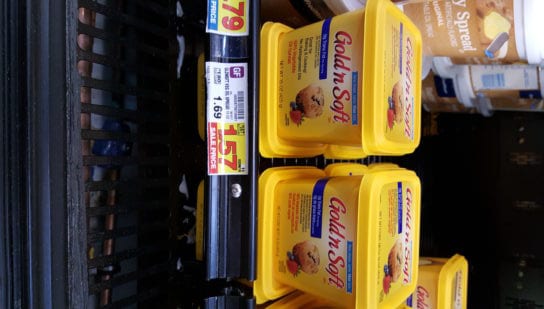 Stop by your local store to pick up some zucchini and Gold n' Soft, and get ready for some delicious Zucchini Bread- get the recipe below.
Find a store that carries Gold n' Soft near you!

Be sure to use this coupon for $0.50 off when you check out!

Zucchini Bread: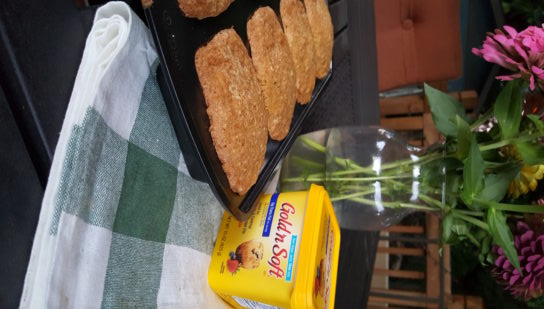 Ingredients:
3 cups all-purpose flour

1 teaspoon salt

1/2 teaspoon cloves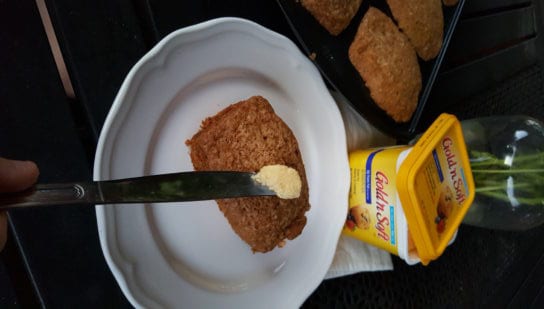 Directions
Grease and flour two 8 x 4 inch pans or mini loaf pans.

Preheat oven to 325 degrees F (165 degrees C).

Stir flour, salt, baking powder, soda, cinnamon, and cloves together in a bowl.

Beat eggs, oil, vanilla, and sugar together in a large bowl.

Add sifted ingredients to the creamed mixture, and beat well. Stir in zucchini until well combined. Pour batter into the prepared pans.

Bake for 40 to 60 minutes for large loaves, 20-30 minutes for mini loaves, or until tester inserted in the center comes out clean.

Cool in pan on rack for 20 minutes. Remove bread from pan, and enjoy with Gold n' Soft!