I am so excited for the Solar Eclipse coming up on August 21st, 2017! I am already planning the fun food and drinks my family will be chowing down in the morning while enjoying the view. So far, my favorite is this Solar Eclipse Colada. With a bright orange sugar rim, and a frosty, dark drink inside, it looks like the sun at its total Solar Eclipse. And since these are alcohol free, they will be fun for the whole family, and you can even get the kids involved. Learn how to make these impressive drinks below!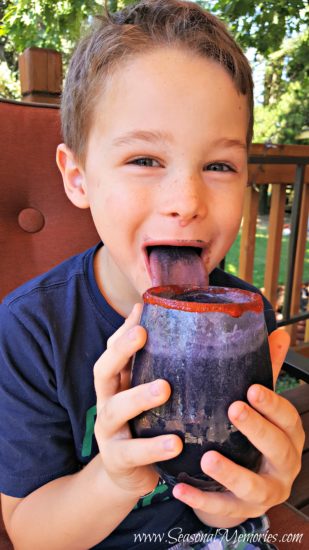 The Ingredients:
Ice
1 C. Pineapple Juice
1/2 C. Pineapple Tidbits
1/2 C. Cream of Coconut
1/4 C. Dark Blackberry Puree or Syrup
Black Food Coloring, if desired
Sugar for Rimming
Yellow Food Coloring
Red Food Coloring
Corn Syrup for Rimming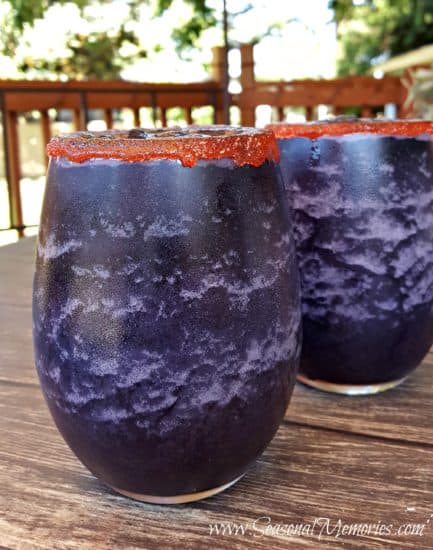 The Directions:
We will first want to rim our glasses so the sugar will have time to dry before adding your drinks.
In a small sandwich bag, add about 1/4 cup of granulated sugar, 4 drops red food coloring, and 2 drops yellow food coloring. Zip up tight and hand it over to your little one to shake and pinch until all of the sugar is colored. You can add more food coloring to get it to the color you want!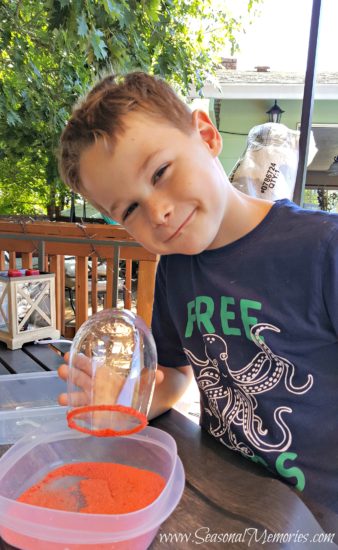 Dip just the edge of the glasses in corn syrup and let the excess drip off. Dip into the colored sugar several times, and set aside to dry.
In a blender, add in the pineapple juice, pineapple tidbits, and cream of coconut. Add 3-4 cups of ice depending on what consistency you want, and blend well. Add more ice or pineapple juice if needed. Stir in the blackberry puree and black food coloring if desired, and pour into your glasses and serve immediately.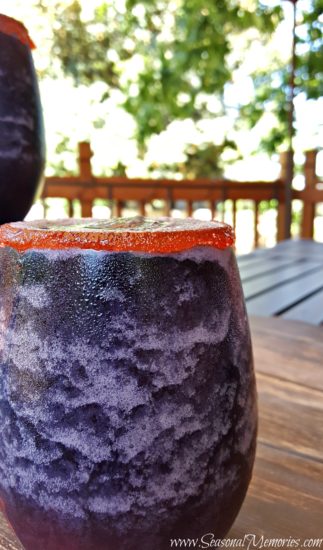 I hope you will get to enjoy the Solar Eclipse next week! Fortunately, In Portland, OR, we will have 99.8% view eclipse from my backyard! The bad news? I'll be working in the office that day. Have fun, be safe, and have a Solar Eclipse Colada for me!