This shop has been compensated by Collective Bias, Inc. and its advertiser. All opinions are mine alone. #KingOfFlavor #FieldToBottle #CollectiveBias
I am the first person in line for a pumpkin spice latte in the middle of summer, but also the very last person to accept that the sun is setting at 5 p.m. in autumn. And it always seems to hit me all of a sudden. This year it hit me last week. I was driving home with the little ones running just a few errands after school, and by the time I got home to make dinner, I looked outside and the sun had nearly set. The kids had just taken out their homework and didn't even get a chance to play outside.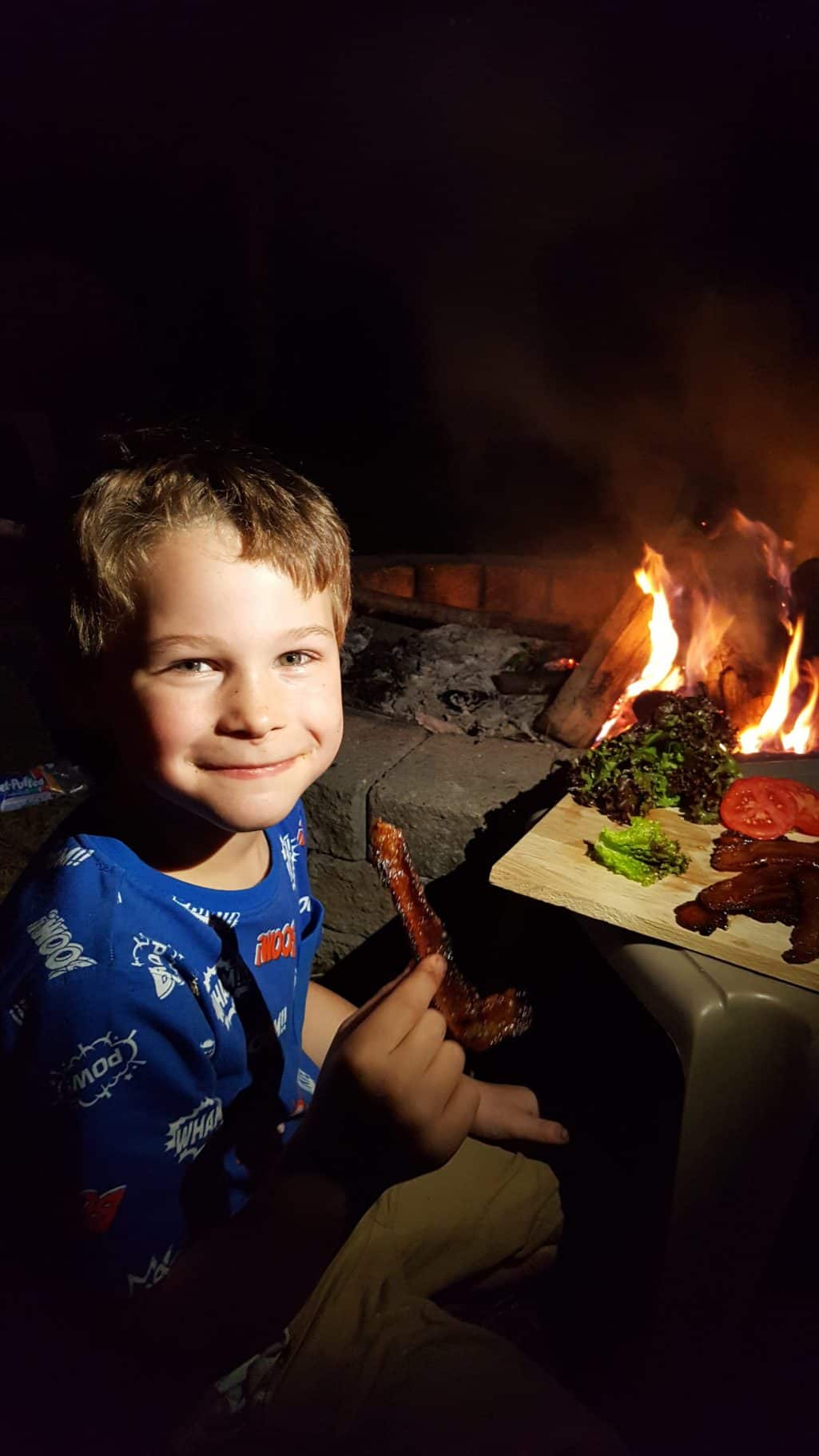 I think back to all of the times I said out loud how I just wished it was autumn. The crunchy leaves, the colors, chilly air, and sweaters. But of course, I always seem to fail to see what we are leaving behind when summer is gone. So what are we going to do? We're going to do all of our favorite summer things and enjoy the outsoors in the beginning days of fall: a campfire with great food and marshmallows, and a late night regardless of the time the sun sets.
I decided to make our family favorite, BLT sandwiches! But I wanted to bring a fun fall twist to it. I decided to slowly cook and candy the bacon in a sweet, fiery brown sugar mixture. With maple, vanilla, and just enough heat using El Yucateco's® Red Chile Habanero or Black Label Reserve Chile Habanero hot sauce I picked up at Walmart, it was a winner for everyone- even the kids. You will want to make sure you make a large batch of this, because I will admit, I think I ate half a pound of the bacon before serving up. 😉
Also, be sure to enter El Yucateco's giveaway for a chance to win great prizes! #KingofFlavorSweepstakes (9/28 to 10/27)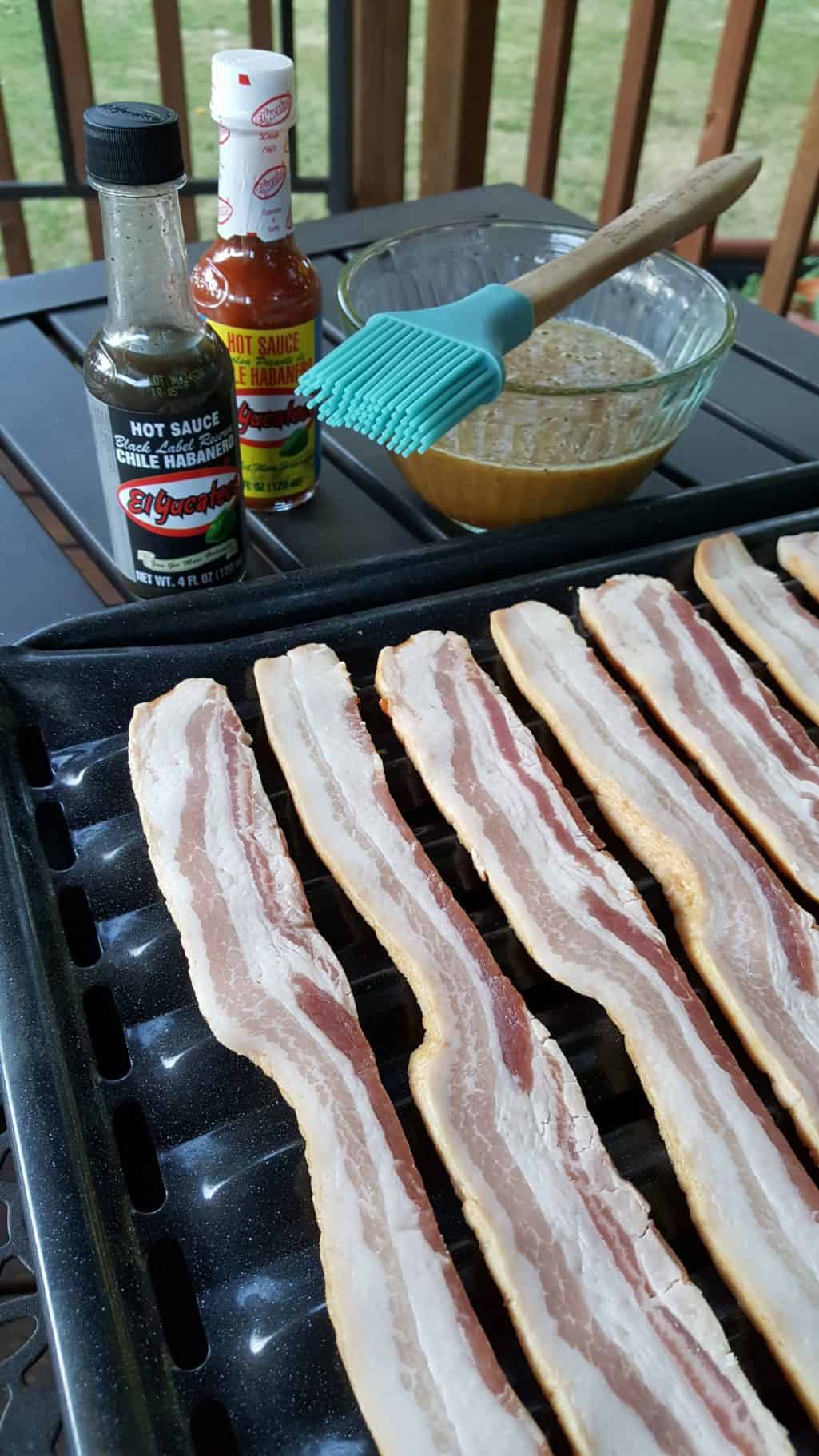 I was surprised that my kids enjoyed the bacon so much with the El Yucateco® sauce. They even said they like it better than the original sandwiches I make- score! I love using it because of how versatile it is. What other hot sauce can you mix with so many sweet and savory ingredients and wind up with incredible results? El Yucateco's® ingredients come from field to bottle and includes no artificial colors, but has the same great taste that makes it the King of Flavor since 1968. This is fantastic since one of my boys is allergic to artificial colors. Very rarely can he enjoy foods without some kind of a reaction.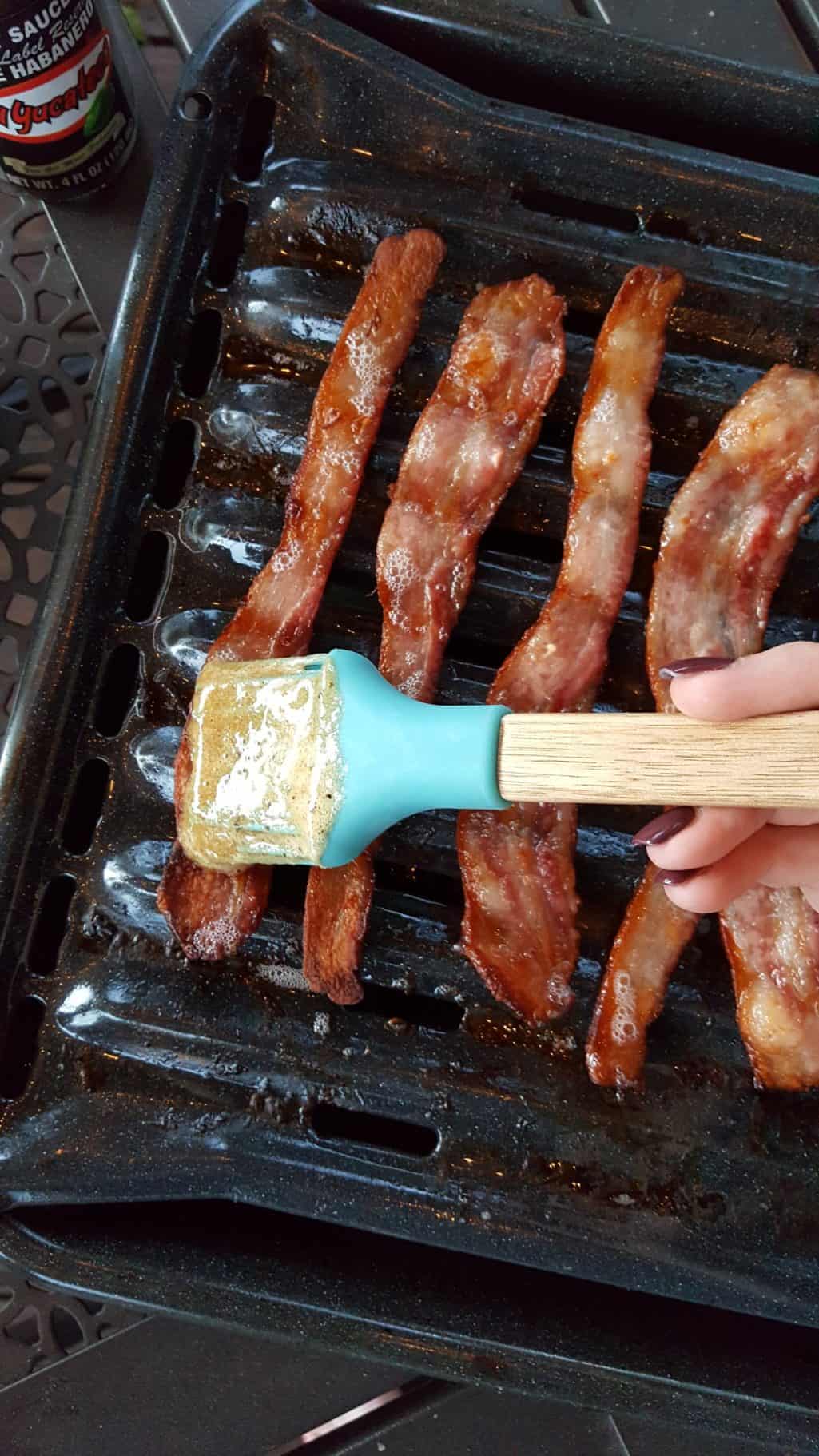 I also love that you don't always have to make El Yucateco® part of an elaborate meal. It is the perfect item to toss in your purse or bag to have on the go for extra bold flavor. I personally love to keep a bottle of El Yucateco's® Red Chile Habanero in my camping bag! Just because you may not be home, doesn't mean you should sacrifice any of the taste. And being the number one consumer choice, it is a fun flavorful brand that people love and make a part of their every day. Gosh, I know I could certainly make this sweet fire bacon a part of my every day! 😉 Find the recipe below: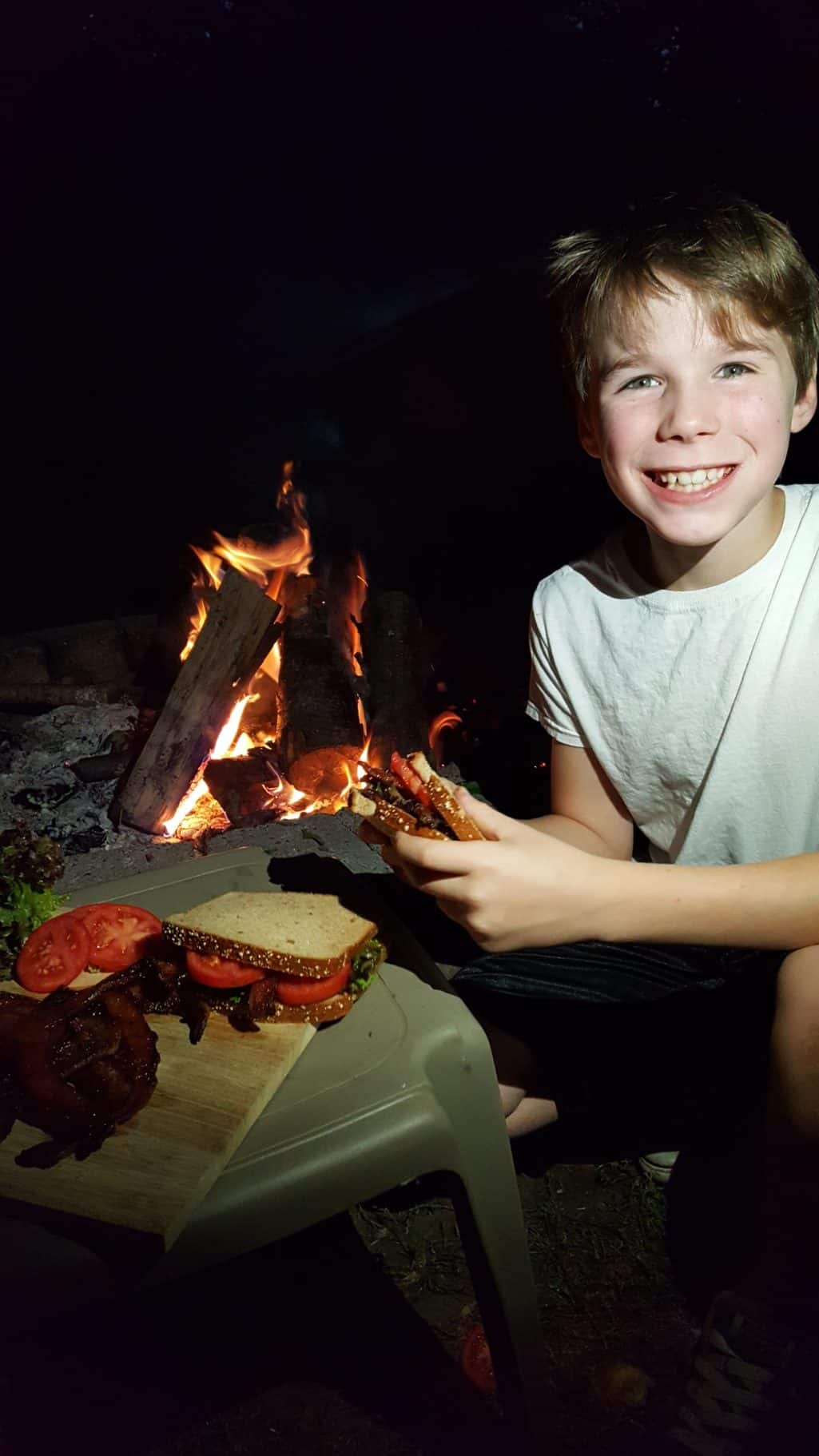 Sweet Fire Candied Bacon
The Ingredients:
2 lb thick cut bacon
 1 cup packed brown sugar
 One half cup maple syrup
 Two tablespoons El Yucateco® Black Label Reserve Chile Habanero or Red Chile Habanero Hot Sauce
 One teaspoon vanilla extract
 One teaspoon fresh ground pepper
The Directions:
Pre-heat your oven to 400 degrees.
 Lay your bacon out in a single layer on top of a broiling pan or a rack on top of a cooking sheet.
 Bake for 20 minutes, or until just starting to get crisp.
While your bacon is cooking, mix the last five ingredients well in a small bowl and set aside.
 Pull your bacon out of the oven, and blocked both sides with a paper towel. Generously spread half of the brown sugar mixture over your bacon, and put back in the oven for 5 minutes.
 Carefully flip your bacon over being sure not to disturb the sugar glaze, and spread the remaining mixture on the other side. Put back in the oven for an additional 5 minutes.
Pull your bacon out of the oven, and immediately placed onto a cooling rack careful not to disturb the glaze. Let your bacon rest for 10 to 20 minutes, or until you are ready to use it.
 Enjoy your bacon on anything from burgers, to Bloody Mary skewers, or just on its own!