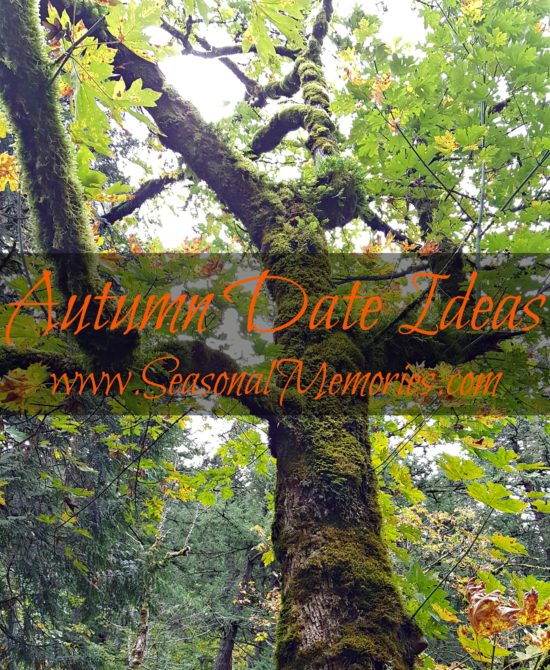 So, as I'm sure you can tell by now, Autumn is my absolute favorite season for every reason in the books.  The crisp air means bundling up, going out, and being around people – and there are more things to do in this season than any other. Here are a few of my favorite autumn date ideas!
Pumpkin Patch
Picking out a pumpkin can be a very fun experience, but when you visit a pumpkin patch to do so it becomes an event. Walking hand in hand as you browse for just the right pumpkins can be exhilarating and really bring the Fall season into focus.  The sights, smells and sounds of families enjoying the pumpkin patch is worth the price of admission all by itself. If you have children, enjoy your family time, but then try to go back for a one on one time with your partner it will be a whole different experience. Here are a few of my favorite in Portland, OR. 
Carve Pumpkins
Now that you have picked out your perfect pumpkins, spend the afternoon drinking cider and creating your masterpieces. If you are feeling adventurous, try roasting your pumpkin seeds with many different flavors to choose from. This is a great way to see the creative side of each other.
Hayride
Getting out and enjoying a hayride is another wonderful way to spend time with your partner. There are many kinds of hayrides out there, but date night requires a bit of privacy. While you likely won't be riding totally alone, you can generally find one that is adults only, especially if you find one at night.Hayrides are wonderful and particularly so if they take you around a nice property full of beautiful scenery. Early evening hayrides are the best.
Bonfire Fun
When it comes to romance, roaring fires kind of have a good reputation for working. Why fix what isn't broken? If you want an awesome outdoor Fall date night idea, why not get a nice bonfire going and snuggle up close? A few sticks and some marshmallows can round out the evening nicely. Make sure you are careful and follow fire safety rules.
Bike Riding
People don't generally think of bike riding as being all that romantic but when paired with the Fall season it can be. Think about taking an nice ride through a park on a crisp, autumn day with your partner by your side. Nothing is more romantic than biking out to your special alone place and enjoying a nice picnic lunch. Don't forget the blanket!
Haunted Trails
If you are feeling a little more adventurous than amorous, a fun haunted trail can hit the spot. During the Fall season tons of great haunted trails or haunted corn mazes open up across the country. They have them as scary or as laid back as you wish. What could be better than having a reason to grab your date and hold them close? Haunted trails are a great outdoor date night idea in the Fall.