Traditional Khvorost Cookie Recipe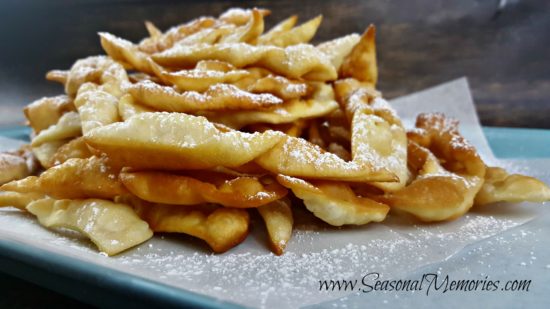 The first time I tried making these cookies, my husband was able to tell exactly what was frying the moment he came through the front door! Our marriage was still new, and I could tell he was missing some of the traditional food from his Russian culture. So, I began the trial and error of attempting recipes I've never hear of or even tasted myself.
During our relationship I have tried Borscht, Plov, Pickled Tomatoes and so many other things that took so many attempts to make edible. But, Khvorost was the first recipe that I was able to get exactly right on the first try. They were simple, quick, and I was able to let my creative side out with the cutting and shape of the dough. For the recipe to these crispy and lightly sweet Khvorost cookies, read below!
Ingredients:
2 Tbs. Sour Cream
2 Tbs. Vodka
2 Tbs. Sugar
2 Eggs
2 1/2 C. Flour
1/2 Tsp. Salt
Recipe:
In a mixing bowl, blend the sour cream, vodka, and sugar until the sugar is dissolved.
Add the eggs and whisk well.
Using a dough hook, add the flour and salt. Mix the dough until it is all well incorporated and the dough is firm but easy to handle.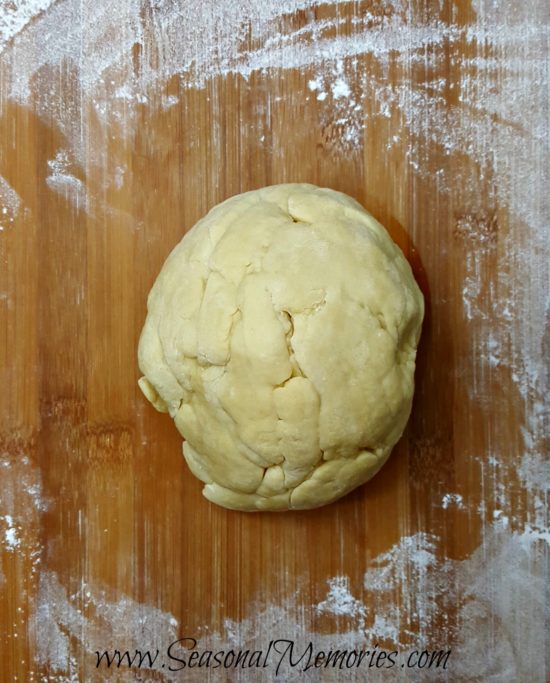 Divide the dough into four sections, and work with one section at a time. Place the dough not in use in a bowl covered with a damp cloth.
Roll out the dough as thin as you can (It is pretty tough so work on it for a while). Using a pizza cutter, cut down the middle on e way. Then, cut diagonally into 1 inch strips.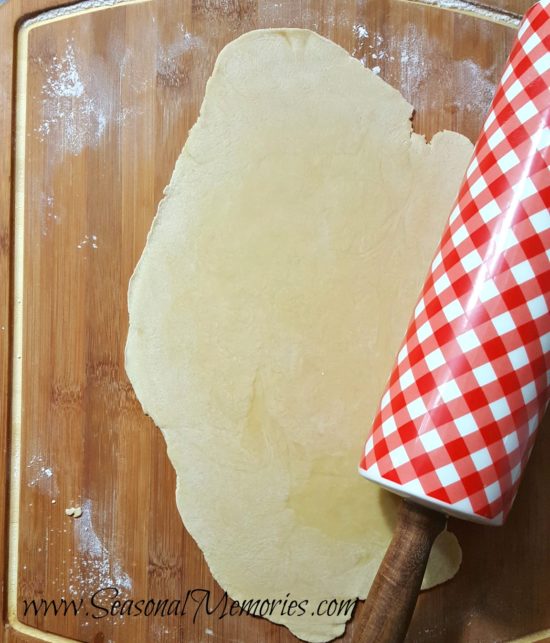 After you have the strips cut, roll out each individual strip until thin. Cut a small strip into the center of each strip and fold the dough in on itself.
Repeat until you have all of the dough ready for frying.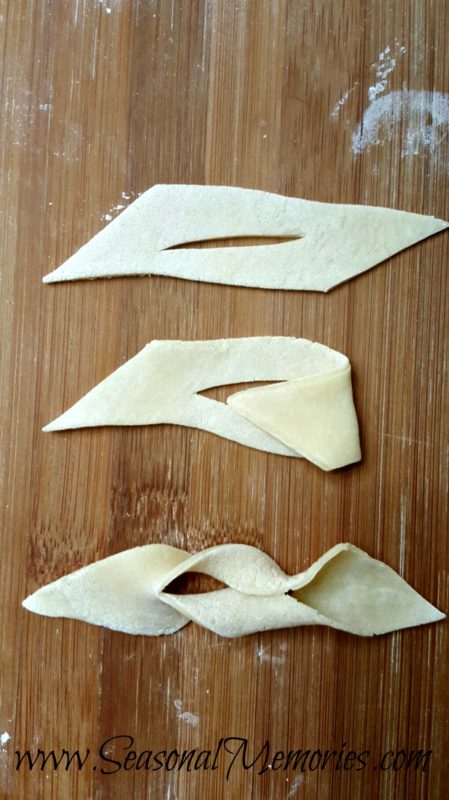 In a large pan, heat 1/2 inch of vegetable oil over medium/high heat. Working in large batches, fry the cookies until golden brown and set over paper towels.
Top the cookies with powdered sugar or drizzle with honey. Enjoy your Khvorost!